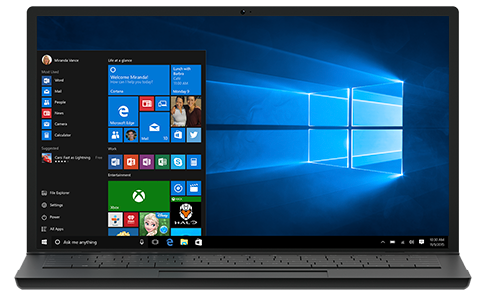 It is a sad story that of Control Panel on Microsoft operating systems. Born in 1987 with Windows 2.0, starting from Windows 95 it has acquired greater dignity with a restyling that has put order to the confusion created by more and more applications available within it.
A new makeover came in 2007 with Windows Vista and brought back quite a bit of confusion in the Control Panel. With Windows 8, the Control Panel becomes "Windows Settings" and historical users of Microsoft's operating system begin to no longer find the tools they need and look for it directly from the Start menu (which, in the meantime, has grown in size and crowding) The result of all this is that today practically no one knows where find essential tools like Device Manager and most users who use these tools look for them on Start. As if that were not enough, perhaps further news will arrive soon.
Microsoft kills the Control Panel?
In Windows 10 Build 20161, a release of the operating system that Microsoft is rolling out to subscribers to its Insider Program, there is something strange that has been noticed by Windows Latest: the links within the Control Panel and Windows Search that previously led to the page "System" of the Control Panel (from which it was also possible to access "Device Manager") now lead to Settings> System Information, that is to a page from which practically nothing technical can be done.
Where are we going to end up?
As usual, it is not certain that a novelty present in a build for testers is then actually implemented on the stable version of the operating system intended for all users. But the fact remains that this Windows 10 update suggests that Microsoft is currently trying to change the Settings app before completely deleting the Control Panel. "If you need access to existing settings only in the Control Panel, please send us feedback and let us know what those settings are," Brandon LeBlanc, Senior Program Manager for Windows Insider noted in a post.
In the meantime, however, users do not seem to have taken it well: among the various comments to this news on Windows Latest, there is even one that says "I look forward to the cries of people who need to manually configure a network card and yes they lose in that cancer called Settings ". In short, they took it well.
Windows 10, goodbye to the Control Panel: deleted in the latest version