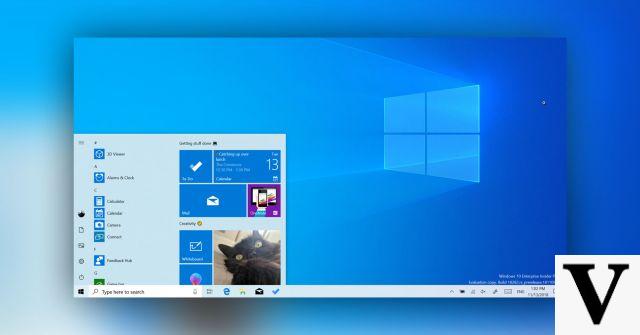 Last week Microsoft issued Patch Tuesday update, a monthly update dedicated to the security of the operating system. Issues regarding bugs and vulnerabilities that could put user data at risk if used by hackers are usually fixed. For this reason it is a Update very important and expected by all users.
The latest Patch Tuesday update released on April 16thHowever, it has some problems. Unfortunately this is not new: in recent months, the updates released by Microsoft correct some bugs, but create new ones. And it happened this time too. The news is the wincentral.com website which has collected the comments of many users who have had problems with installing the update KB4549951 (codename of the update). Files deleted from the hard disk, microphones, webcams and USB ports that have stopped working and antivirus that does not activate are just some of the malfunctions recorded by users.
Patch Tuesday April 2020 Update Windows 10: Problems for Users
Not one, not two, not three, but there are at least half a dozen different problems that users have encountered during installing update KB4549951, codenamed for Patch Tuesday in April 2020.
Wincentral.com has collected a couple of comments from users who have had problems and that make it perfectly clear what is happening.
It starts with the error code 0x800f081f, which does not allow the installation of the latest Windows 10 update. The user downloads the update on his computer, but when he starts the update an error message appears stating that the installation cannot be continued. This means that users cannot install patches that keep your PC safe from hacker attacks.
Other users report, however, others error codes: 0x800f0985, 0x800f0900, 0x80073712. What do they correspond to? To some serious problems: after the installation of Patch Tuesday of April 2020 the microphone, webcam and USB ports on the PC are not working. These are three fundamental components for a computer, especially in this period in which millions of people work in smart working mode and use them for video conferences and business meetings.
The problems did not end there. Other reports add new malfunctions: after installing the update some files disappear from the hard disk, as if they had been automatically deleted; Windows Defender, the antivirus built into Windows 10, stops working and you can't activate it.
As you can see, these are quite serious problems that Microsoft is already trying to solve.
How to fix Windows 10 issues caused by the update
While waiting for Microsoft to fix the issues with a new patch, the only alternative is temporarily uninstall update KB4549951, but only in case you have one of these malfunctions. In fact, it is a security update that solves three very serious vulnerabilities and that expose the PC to attack by hackers.
How to uninstall the Patch Tuesday April 2020 update? You have to open the Settings, click on Updates and security and then select Windows Update from the left column. Click on "View update history" and from the page that will open, click on "Uninstall updates". At this point a new page will open and you will have to select the KB4549951 update to be able to uninstall them.
Windows 10, new problems with the update: what's happening