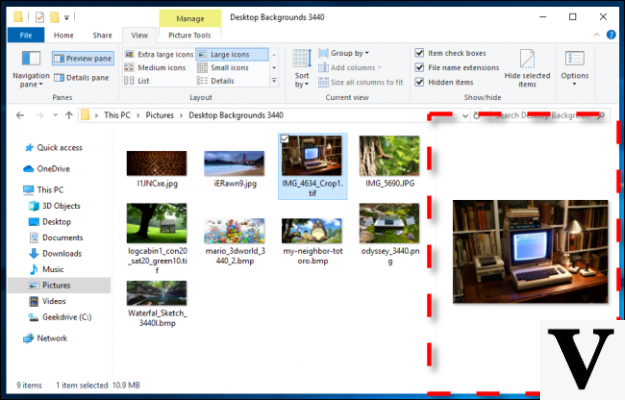 The most savvy users of Microsoft Windows have known them for years, but most of the people who use this operating system do not even know that they exist: we are talking about the "PowerToys", a series of special tools that Microsoft does not officially release, but which can to be very useful.
Currently evolving, and therefore not very stable on many configurations, the PowerToys have existed since 1995. For a long time Microsoft put them aside, and then resurrected them in May 2019 while improving some features such as the "Preview Pane" ( which debuted with PowerToys for Windows XP.) The Preview Pane is basically a panel that expands the functions of File Explorer, adding thepreview of some file types. For example Microsoft Office documents, PDFs and many graphic files. Recently, support has also been added to SVG graphics and text files with the MD (Markdown) extension. Here's how to use this useful feature.
How to activate the PowerToys
The first thing to do to get the "Preview Pane" is to download and install the PowerToys. Microsoft distributes them only on GitHub, to this address.
After installing the PowerToys we will probably have to restart the computer and then we can open them to activate the Preview Pane also on SVG and MD files, within the "File Explorer Preview" options (the interface is only in English) that we find in the column a left.
PowerToys: how to activate the preview
At this point we can activate the display of the Preview Pane in File Explorer. In File Explorer we have to choose "View" and then click on "Preview box." A new column will appear to the right of the files, in which the preview of the contents of the selected file will be shown (if it is among the readable ones).
An equally interesting alternative is to select "Details pane", which does not show the content but the properties of the file: name and type of the file, date of last modification, any tags and many other information. In practice, most of those that we can also find by right clicking on the file and then choosing Properties> Details.
About right click: if we do it in the properties pane of the Preview Pane we can choose "Remove properties". It is a very useful option, which is used to delete some information with a few clicks (metadata) from that single file. For example, author, last saved author, tags, categories, and comments.
Windows 10, how to use the Preview Pane tool