The next Windows 10 update will improve the Edge browser. These changes will also benefit Google Chrome, which shares the same kernel.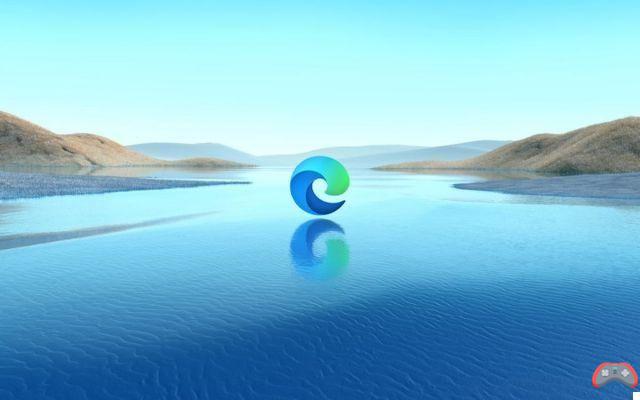 By wanting to improve Edge, Microsoft voluntarily or involuntarily does Google Chrome a favor. In the next Windows 10 update, the management of Edge notifications in the Action Center (notification bar on the right of the screen) will be improved. Chrome, which has the same kernel as Microsoft's browser, will also benefit.
For example, Windows 2020 May 10 Update will fix a bug affecting Chrome notifications. When several of them were displayed in the Action Center and you clicked on the last one, you were redirected to the home page of the site. Changes that will affect Chromium browsers, so also Edge. Other bugs will also be fixed in this future Windows 10 update which is still in the testing phase.
Two browsers from the same family
With the arrival of Windows 10 in 2015, Microsoft had decided to bury Internet Explorer. The august browser had a bad reputation and the Redmond firm had wanted to start afresh with Edge.
But the mayonnaise did not take, Edge having never managed to exceed 7% market share. Microsoft then took the bull by the horns by developing a new browser - still called Edge - but this time based on the Chromium engine, the same as Chrome.
Automatically installed on Windows 10 at the beginning of 2020, Edge convinced with its speed and flexibility. For example, it is able to install extensions designed for Chrome and is available on mobile OS. It also offers new features, such as the ability to add tabs on the sides to ventilate the display. If this new browser is not yet big enough to worry Chrome and its 69% market share, it is progressing slowly but surely, even surpassing Firefox (7,6% against 7,2%) according to figures from Net MarketShare.
Microsoft's goal with Edge is to integrate it as much as possible into its Windows ecosystem, to make its use as natural as possible. Chrome sharing the same core, it also benefits from it and is also improved on Windows 10.