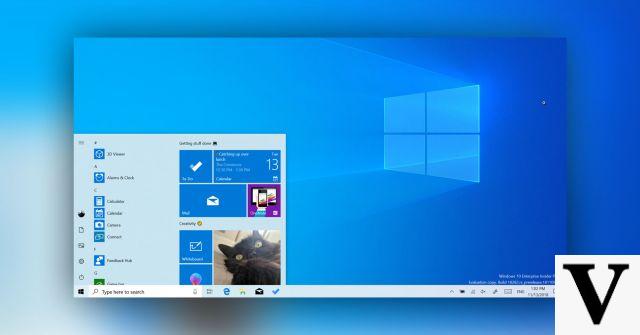 He had to "solve all the problems" caused by the previous ones Windows 10 updates, but it is creating a flood of new ones. And Microsoft couldn't help but admit them, inviting users to uninstall the update. We are talking about the'update KB4535996, released at the end of February 2020.
The update in question was released as "optional" to solve over 50 different problems that came up in the previous months due to other operating system updates. Among the problems to be solved, and actually solved (at least on most PCs on which the KB4535996), there were those related to the sudden and unjustified blocking of the search functionality within the Start menu and File Explorer. It would seem that most of the problems of this type have disappeared, but at a very high cost: sudden system freezes, unjustified crashes, inability to use even the task manager and, in the most serious cases, even to log in.
Windows 10 update KB4535996: all problems found
The most frequent, and all in all less serious, problem arising from the installation of the update KB4535996 it is a severe slowdown in the startup of the operating system. Sometimes the system fails to even boot, and keeps restarting multiple times before it succeeds. Other users complain of continuous system crashes, with blue screens or simply with apps crashing one after another. The problem, in this case, is that the Task Manager also crashes, that is the app that is usually used to "crush" the other applications that have crashed. The only solution, in this case, is turn off the computer from the physical button. Then there are the problems deriving from the blocking / crashing of the SignTool.exe application with consequent error 1073741502. SignTool.exe is the tool for Windows 10 administrators that is used to verify, from the command line, the digital signature of files.
Windows 10 Update KB4535996 problems: how to fix them
Microsoft has been clear: it has admitted all these problems (a sign that it has been bombarded by user reports) and has stated, as usual, that it is working to fix them. Meanwhile, the solution is only one: uninstall update KB4535996 from Windows Update. Just open the update tool and then go to View update history> Uninstall updates and search for KB4535996, then remove it and restart your PC.
Windows 10, new problems with the latest update