Windows 21327 update 10 has just arrived. On the program: a little facelift concerning one of the functionalities of the taskbar (News and interests), new system icons and more than fifteen bug fixes. We go around the owner.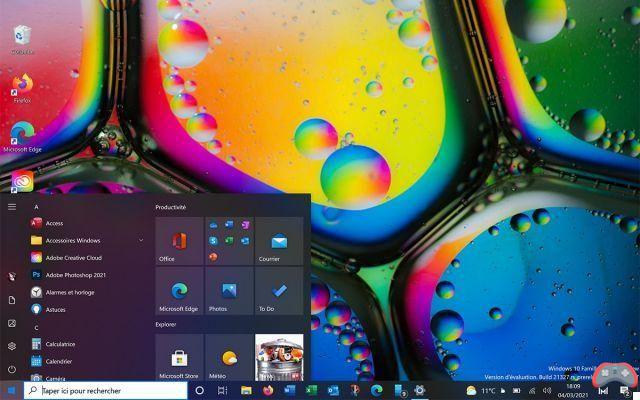 Windows 21327 update 10 has just arrived. On the program: a new design of a functionality linked to the taskbar, new system icons and more than fifteen bug fixes.
For several months, Microsoft has undertaken a major project: to offer a new design to Windows 10, an OS released more than 5 years ago. We thus saw the appearance of a new Start menu, a new application design, and new options in the taskbar. And it's far from over, since Microsoft has just made a few more changes to its OS, changes that are already visible to users of the Windows Insider program.
The project, dubbed Sun Valley, should be finalized later this year, most likely when Windows 10 21H2 is released in the fall. In the meantime, it is already possible to see the effects thanks to the Windows 21327 beta 10 that Microsoft has just deployed.
The new Windows 10 icons are coming
One of the first changes in this new version of Windows 10 concerns the function News and interests accessible from the taskbar. As a reminder, Microsoft integrated a new icon in the taskbar in January 2021, which makes it possible to permanently display the outside temperature. By clicking on this small button, we access a news feed similar to what we find with the Microsoft News application. The current Windows 10 beta has a new design, richer and more colorful. Also, the See more news option offers more information at a glance.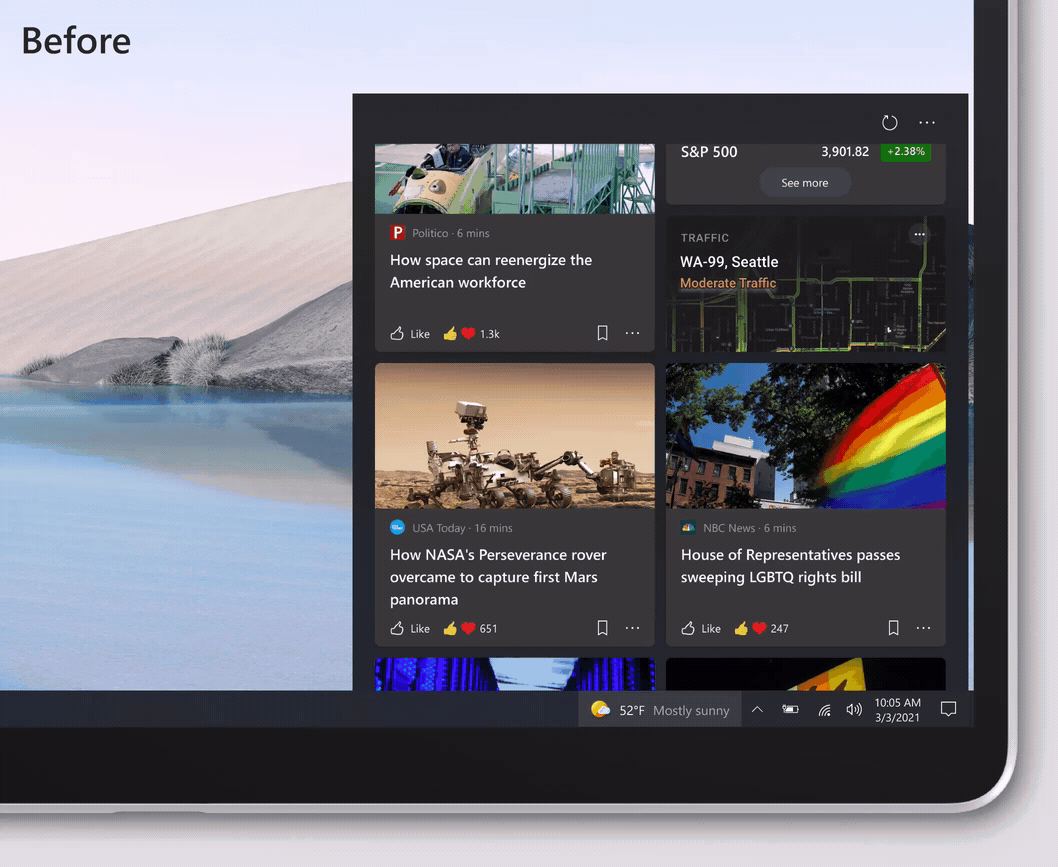 Another novelty: the system icons Windows 10 get a makeover. On its blog, Microsoft explains that "most system icons in this release have been updated and now conform to the Microsoft Fluent Design style. This version incorporates a new Segoe Fluent Icons font. Areas of the operating system that use Segoe MDL2 resources such as the Start menu and the Settings app will offer this new icon design, which has a more rounded and streamlined look."
The new Windows 10 beta fixes more than fifteen bugs
Apart from these cosmetic changes, this new edition of Windows 10 fixes more than fifteen bugs, among which we can mention a better stability of modern apps, a concern about the clipboard, the joint use of HDR and SDR screens, etc. An issue with recording a game on a 144Hz or higher monitor has also been fixed. Finally, a bug concerning the update which was blocked at 88% has also been fixed.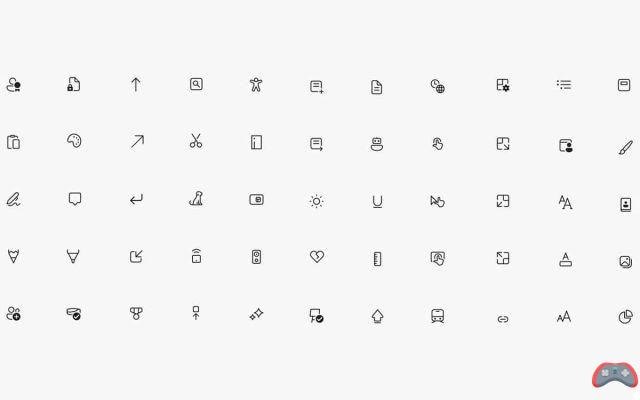 How to install Windows 21327 build 10
If you want to take advantage of all these system innovations before everyone else, remember that they are accessible via the Windows Insider program of Windows 10. This version is intended for beta testers: it is strongly recommended to install it on a PC secondary, or on an annex partition of your main machine. To access it, nothing could be simpler:
Simultaneously press the [Windows]+[I] keys to open the application Parameters
Head to the option Update and security
In the left column, click Windows Insider Program
Click on the button Start
After validating access to the Windows Insider program, your PC will restart. Go back in Update and security > Windows Insider Program. Make sure the update mode is set to Dev Channel
In the left column, click Windows Update, And then Check for updates.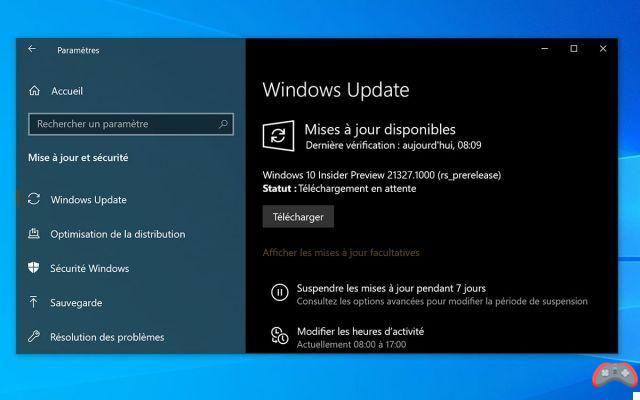 Finally, note that some of the new features mentioned here do not necessarily work on the FR version of Windows 10. This is particularly the case with the News and Interests function. If it is possible to force its activation using a small tool like ViveTool, its window remains desperately empty for the moment. This novelty seems for the moment reserved for Anglo-Axon countries. Still a little patience, there is no doubt that Microsoft is working hard on its integration on a larger scale.
Source: Microsoft