Windows 10 Anniversary Update causes a bug that affects millions of webcams. This bug causes crashes and freezes on most USB webcams on the market. Fortunately, we have a solution to fix the problem!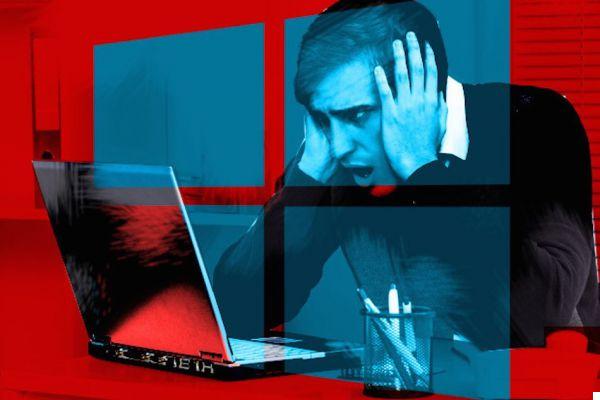 This is a new setback for the Windows 10 anniversary update. This time, we discover that Microsoft has seen fit to limit the number of codecs that a webcam can use directly. In this case, the Redmond company has chosen to authorize only YUY2, and to prohibit the formats, which are much more popular, H264 and MJPEG.
So, try to activate HD in Skype, for example, and you will suffer from a freeze. The funny thing about this story is that during the entire Insider Preview phase, no tester had noticed the problem. At Microsoft, we talk about a communication error.
But what a fly could have bitten Microsoft ?
An engineer from the firm explains on the Msdn forum that all formats are still decoded, but in a different way. The bug is actually not one: Windows is now responsible for decoding the stream coming from a webcam, which saves system resources while allowing several applications to use the webcam. .
Furthermore, the engineer explains that there has been a lack of communication around this change. As a result, many developers and partners of the firm have not adapted their software and drivers. The result is this new failure for Microsoft. And that's a shame, because the Windows 10 Anniversary Update brings a lot of extremely welcome new stuff.
How to get your webcam working again
Microsoft is currently working on a patch update to address the issue. But it shouldn't be available for download until next month. Also, if you did the Anniversary Update more than 10 days ago, you won't be able to roll back. But our colleagues at How To Geek have found a solution to the problem by modifying a key in the system registry.
Open Regedit : go to the Start menu and type regedit then Enter
In the left column, navigate in the tree structure to the following folder:
HKEY_LOCAL_MACHINESOFTWAREMicrosoftWindows Media FoundationPlatform
Right click on the Platform folder and go to New > DWORD Value (32bit)
Name this value EnableFrameServerMode
Double-click on it and give it the value 0. You should therefore have the following keys: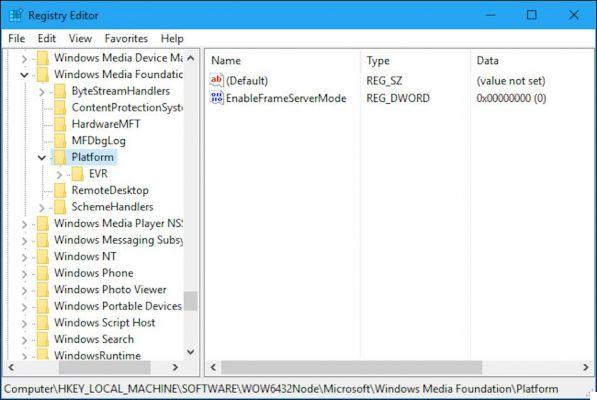 If you are on a 32-bit install, it's over ! You just have to close Regedit and to restart the applications in which the freeze occurred. But if your computer, like most current models, is 64-bit, you will need to repeat the same steps in another folder in the tree structure. Regedit :
HKEY_LOCAL_MACHINESOFTWAREWOW6432NodeMicrosoftWindows Media FoundationPlatform
To read also: How to reinstall Windows 10 without manufacturer bloatware
Again, the change is immediate. You just have to simply reopen the applications in which the bug occurred.
The editorial advises you:
Windows 10: How to turn Windows Defender on or off
Windows 11: how to download and install the official Preview
Via Via www.howtogeek.com/267946/how-to-stop-your-webcam-from-freezing-and-crashing-on-windows-10/Windows 10 not starting? Several reasons can cause problems when starting Windows 10 for the first time or after an update: Bad BIOS settings,... The battery is one of the essential parts of our laptops. Like smartphones, battery life is a crucial factor for a good experience. Some applications act…Creating a WiFi access point on Windows 10 in order to share your Internet connection is done in two steps, three steps. We explain the procedure to you in this… On Windows, there are several ways to update the drivers. Generally, these update automatically. But it is sometimes necessary to force the maneuver,…