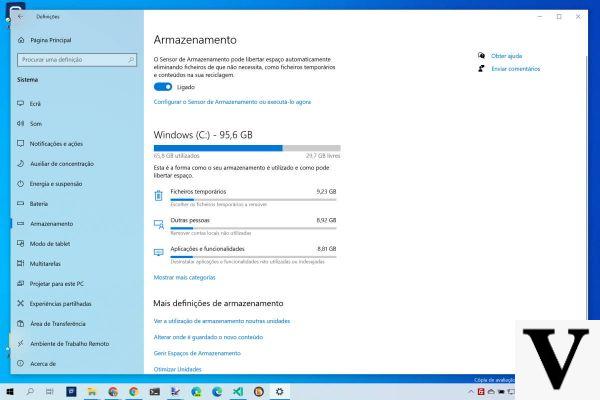 It is now available to everyone Windows 10 upgrade to version 1909, that is the November Update 2019, also called 19H2. This is the second and last major update of this year, the next will be 20H1 and is expected to arrive for the spring of 2020.
Despite being a major update, actually the news is minor: none of them concern the core of the operating system, which remains identical to the one already installed with the May Update (and, in fact, if you have already installed this update, the November Update will be much faster). THE main changes concern some aspects of the user interface and some new features that improve the daily usability of the operating system. At the moment no errors or bugs resulting from the installation have been reported of this update, but it is also true that the installations already carried out are still few: the first reports could arrive in a few days.
November Update: the news
As we said, the core e Windows 10 core components are unaffected by the update. The 19H2, in practice, is what would once be referred to as a "service pack" and we should therefore not expect big improvements in performance, although Microsoft talks about better resource management of multicore CPUs, coupled with lower power consumption on certain processors.
With the November Update of Windows 10 we have more control over notifications and we can create events directly from the calendar in the taskbar. Also improved the search in the Explorer: now we can search both local disks and our cloud storage spaces at the same time. Finally, third-party digital assistants (i.e. those other than Cortana) can now activate voice commands on the lock screen.
Windows 10 November Update: how to install it
download and install the Windows 19 2H10 update just search for "Windows Update" in the search bar and press enter or click on the first suggestion. The system utility that manages updates will start, which will tell you that the November Update is available. At this point we can download and install it or, if we prefer, schedule the installation to a specific date and time. If Windows detects any compatibility issues between our hardware configuration and the November Update, it will prevent us from downloading it until those incompatibilities are resolved.
Windows 10, the November update arrives: the news