Windows 10 gets a makeover and benefits from new icons for File Explorer. Build 21343, which can now be downloaded from the Dev Channel of the Windows Insider program, comes with a whole lot of new features and fixes of all kinds.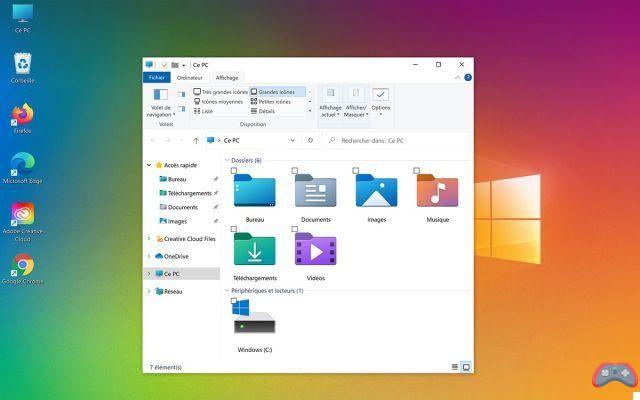 As mentioned several times in recent months, Microsoft has undertaken a serious facelift of Windows 10. While some changes are not always visible, others are more so. So in Windows 21343 update 10, new icons appear : Office, hard drive, Documents, Photos, everything goes.
This update, intended for the moment for beta testers of the Windows Insider program, also offers other small improvements, which concern in particular the Sandbox and Microsoft Defender Application Guard, Or the keyboard shortcuts. Here is a review of what's new in this edition.
Windows 10: new File Explorer icons are coming
Last week, Windows 10 developers were fixing bugs in File Explorer. This time, Explorer is getting a little facelift, as new icons replace the old ones."Several changes, such as folder icon orientation and default file type icons, have been made for greater consistency between Microsoft products that display files," Amanda Langowski and Brandon LeBlanc state on the Windows blog.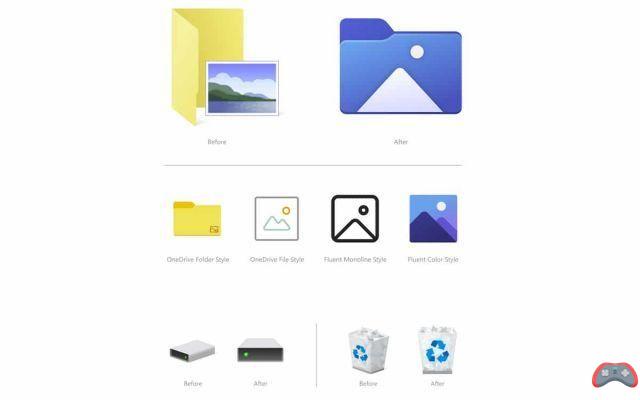 Thus, the icon File changes orientation, just like that of the Basket or that of Disk reader. Others adopt a new design: this is the case, for example, of the icon Office, Documents, Downloads ou Photos. Microsoft does not intend to stop there and explains that other Windows 10 icons will follow suit.
Microsoft also explains on its blog that after the update, all custom and pinned shortcuts to theQuick access disappear. A small bug that Windows 10 developers are working on.
Other new features of Windows 21343 build 10
The preview version of Windows 10 that Microsoft has just released offers other improvements. In particular, there are new possibilities for the keyboard shortcuts available in File Explorer. Thus, when you change a file name, it is possible to use the keys [CTRL] + [left arrow] ou [CTRL] + [right arrow], to move your cursor between words. Shortcuts [CTRL] + [Suppr] ou [CTRL] + [Backspace] allow you to delete several words at once.
Another improvement made to this version of Windows 10 concerns Windows Sandbox et Microsoft Defender Application Guard. A new runtime environment offers faster loading times for these two components of Windows. According to Microsoft, this change should not cause any compatibility issues with applications that run in the Sandbox. Finally, the latter now supports the version of Microsoft Edge based on Chromium.
More than thirty other new features and fixes have been incorporated into this new edition of Windows 10. The complete list is available on the official Windows blog. Finally, note that Microsoft also emphasizes the bugs likely to appear in this build, especially with regard to video games. It seems indeed that the update crashes some games. If Microsoft does not list it, its developers are working on a fix.
How to install build 21343 to get new Windows 10 icons
As usual, to download the update 21343, it is necessary to join the Windows Insider program. Access to it is completely free as soon as you have a Windows 10 license. It allows you to test new Windows 10 features in preview, while identifying any bugs and reporting them to Microsoft.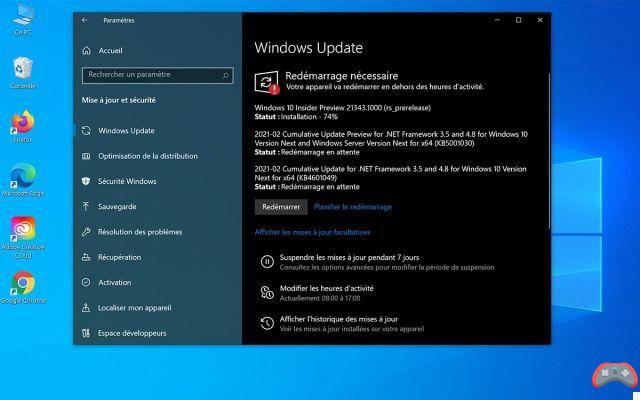 The Build may show a certain lack of stability or hardware incompatibilities, we advise you to test it on an occasional PC, or on a secondary partition of your main machine. To join the Windows Insider Program, follow these steps:
Simultaneously press the keys [Windows] + [I] to launch the Settings app
Click on Update and security
In the left column, go to Windows Insider Program
Press the button Start
You will be asked to link your Microsoft account to the Windows Insider program. After agreeing to join the program, make sure Windows 10 builds download is set to the Dev channel (always from the Windows Insider Program option).
Finally, go to Update and security > Windows Update. Click Check for Updates to download and install Build 21343.