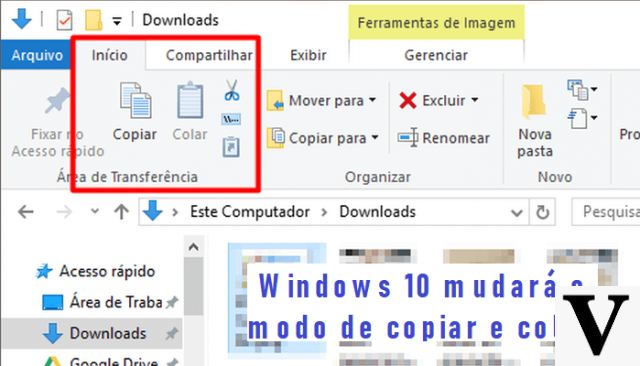 81
Microsoft continues to work on Windows 10X, the operating system optimized for dual screen devices such as the Surface Neo: it will probably arrive in spring 2021, but in the meantime some of its features could also arrive on the standard version of Windows 10. For example the new copy and paste.
In Windows 10 Build 20185, version released to developer testers of the Dev Channel (formerly Fast Ring of Microsoft's Insider Preview program), the Redmond giant has in fact inserted a new panel that significantly expands the functions of the clipboard, that is the memory area where the copied elements are stored to be pasted later. Already today, on Windows 10 for desktop, the so-called "Clipboard History" is available which can be easily recalled on the screen by pressing the key combination Win + V. But the new Clipboard panel will do much more, greatly expanding the potential of the current chronology. When will this new feature arrive in stable and official versions of Windows?
New copy and paste: how it works
La news of the new copy and paste present in Windows 10 Build 20185 consists, first of all, in the possibility of being able to copy a bit of everything: in addition to the text also emojis, symbols, HTML code and much more. The Clipboard, then, can be synchronized on all devices on which we log in through the same Microsoft account and, thus, if we copy something on a PC with Windows 10 we can paste it on another (as long as both are connected to the network, for synchronization). Finally, while the old chronology could hold a maximum of 25 items, the new one doesn't seem to have this limit.
New copy and paste: when it arrives
These new features, very useful and certainly appreciable for the common user, are not yet available for everyone: Microsoft is just testing them and Windows 10 Build 20185 is the first version in which the copy and paste management panel appears. It is therefore not possible to know if e when that panel arrives on official versions of Windows 10, also because Microsoft has not officially ruled on the matter. On the contrary, Microsoft is famous for inserting and removing functionality from test versions of its operating system without warning anyone and without giving big explanations. What is certain, however, is that the new copy and paste will be there Windows 10X.
Windows 10 updates itself and changes the copy and paste forever