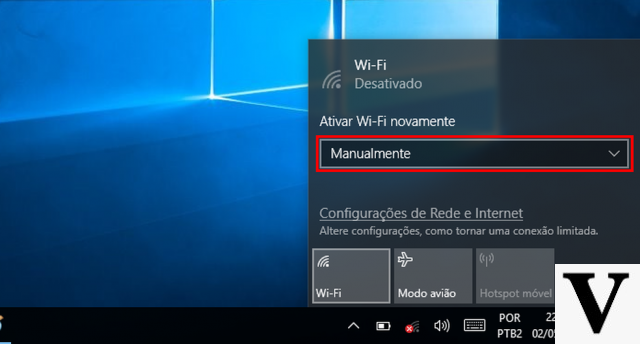 By default one computer Windows automatically connects to Wi-Fi networks previously used. This is a convenient but not always useful service. Sometimes, in fact, we may have the need to change the Wi-Fi network. Luckily on Windows 10 it is possible to block automatic connection.
If we activate the block for the connection Windows will not forget the Network and the password necessary to connect but will simply wait for us to manually decide to associate with that particular wireless line. Block automatic connection it is also an important choice for IT security. If, for example, one day we were to connect to a public line, if we had to go back to that area with the notebook turned on, the PC could automatically connect to the network, exposing us to various cyber threats. The free Wi-Fi connectionsin fact, they are the ones most targeted by cyber criminals.
Stop automatic connection on Windows 10
To block automatic connection on Windows 10 we will have to manually stop each individual network to which we do not intend to connect without our will. In practice, just click on the Wi-Fi symbol, present in the taskbar at the bottom right, and select the name of the network we want to block. As we select the connection, two options will open: one related to Properties and the other to disconnect. We we have to click on Properties. At this point a new page will open and we will have to remove the Activated check from the item Automatic connection (it is the first section at the top). This way the computer will no longer connect to that network, unless we decide. To manually connect to a deactivated network there is no need to go around the long way, that is Settings> Network & Internet> Wi-Fi, but just click on the name of the connection (always after pressing the Wi-Fi icon in the taskbar) and a that point select the Connect item.
How to disable automatic connection to Wi-Fi with Windows 10