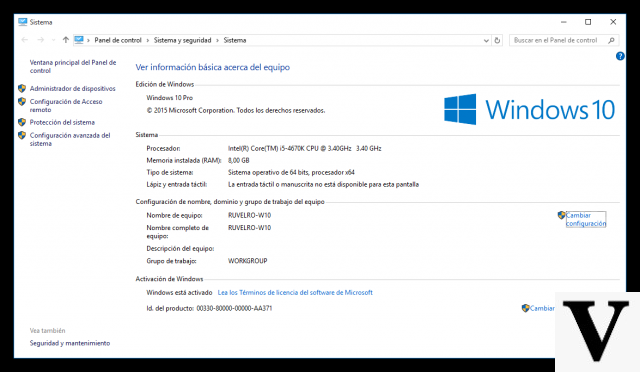 Microsoft may soon introduce a new feature in Windows 10: it's called "Device Usage", in cittàn "Device use". This function has in fact recently appeared in the latest beta version of the operating system, which is not distributed to the general public but only to users subscribed to the Windows Insider Program.
The new feature had already made a quick appearance in a beta in February, but in a different form: as a splash screen that appeared immediately after installing Windows 10. Now, using the device has become a tab in its own right. inside the system settings. Position aside, however, the two cards are identical and it is not yet 100% clear what they can be used for. It is in fact a sort of customization of the operating system, which could however be limited to a few details without upsetting the user experience. The testers who have already received it, in fact, have not yet understood what changes by selecting one option or another within Device Usage.
Using the device: what it is
In the latest build distributed by Microsoft to Windows 10 beta testers, this new screen appeared in the "Personalization" tab.
At the top of the new window, its description appears: "Get personalized tips on tools and services, based on how you plan to use the device". A toggle of choice appears immediately below: "Allow Windows to use this data to create personalized experiences". Still below are six possible choices:
Gaming
Family
Creativeness
School
Fun
Work
The user can choose one or more options.
What it is for Use of the device
According to what Microsoft itself says within the new tab, therefore, Use of the device would only serve a communicate to Microsoft what types of tools and services are we most interested in. What the consequences of these choices are, however, is still not clear to anyone.
Initially it was assumed (or rather: hoped) that choosing a specific profile for using the computer would lead to one automatic optimization of the operating system aimed at improving performance and user experience with the apps connected to this profile.
This hypothesis did not last long, while another one soon emerged: choosing a profile would only communicate to Microsoft what kind of advertising it would probably be more suitable for us. For this reason, there are those who believe that this option should be moved within the Windows 10 privacy options.
Windows 10, what's the new Device Usage tab