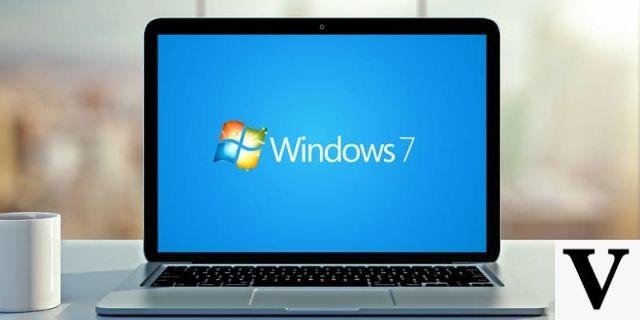 Microsoft admitted that Windows 7 has a bug that makes using the PC complicated. This is the "black screen bug"which we already talked about last week and which was discovered by a group of users after the last update released for the operating system (codenamed KB4534310). After the many reports received, the Redmond company had to confess the presence of a flaw that "shatters" the wallpaper chosen by users, with the Windows 7 screen turning completely black.
Microsoft technicians are already working to find a solution and a fix will be released in the next operating system update. Update that will be released for all users, even for those who have not paid for the extension for updates dedicated to security. From January 14 2020, in fact, the Redmond company no longer supports Windows 7 and the updates are dedicated only to those who have purchased an ad hoc extension. But the severity of the bug forced Microsoft to release the update for everyone.
To solve the bug there is also a workaround that allows you to fix the problem without having to wait for the update. Here's how to do it.
Windows 7, the update to fix the bug is coming
Microsoft has indicated that he is working on an update that will put an end to all problems. The update concerns the operating systems Windows 7 and Windows Server 2008 R2 SP1. The Redmond company initially stated that the update was dedicated only to those who had purchased the ad hoc extension. But after a little less than twelve hours she retraced her steps: the solution to the problem will be released free of charge to everyone, without any restrictions. Microsoft was forced to admit its mistake and in order not to disappoint its users, it decided to make the update available to all those who use Windows 7. The solution should arrive by February 11th.
How to fix Windows 7 black screen bug
Who does not want to wait for the update, can try fix the bug with a workaround. According to some users, in fact, the screen turns black only if the image chosen for the wallpaper is not the right size. When it is too small and the user uses the "Fill", The system goes haywire and the black screen is shown. Enough click on "Center" to get everything back. So, just use a graphics program to fix the bug and have your favorite image as your wallpaper.
Windows 7, Microsoft forced to release a new update