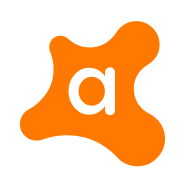 Just over a month to go January 14 2020, date chosen by Microsoft for the end of official support for the Windows 7 operating system, born way back in 2009. And today there is one more reason for update Win 7 to a newer operating system: the end of free antivirus.
With Windows 7, in fact, Microsoft also launched the software "Microsoft Security Essentials" (MSE), a very basic security suite, which in fact was flanked by Windows Defender. At the time, therefore, the two tools (the antivirus and the 'anti-spyware) were separate and worked together to ensure minimal and essential security. Only with Windows 8.1, in fact, MSE was integrated into Defender and is now a unique tool. Now, with the end of support for Windows 7, the security updates also end and, unfortunately, also those of Microsoft Security Essential. According to Microsoft itself, in fact, MSE will follow the same life cycle as Win 7.
Stop MSE, but not Defender
In an article from its online support Microsoft, answering a specific question about it, clearly states: "No, your computer with Windows 7 will no longer be protected by MSE after January 14, 2020. MSE is a solution only for Windows 7 and follows the same dates for the end of support ". Clearly, therefore, Windows 7 users will find themselves "halved" malware protection from mid-January onwards. Not to mention the fact that they will no longer receive security patches to plug any operating system flaws discovered after January 14th.
Windows 7: will it be enough to change antivirus?
Many, at this point, will think that it will be enough change antivirus and choose one of the many on the market to solve this problem. The answer, unfortunately, is "NI": the commercial antivirus, in fact, will be able to protect against many malware thanks to the fact that it will have updated virus definitions for some time, but it will not be able to plug the security holes in Windows 7. A task that, of course, only Microsoft could accomplish. But Microsoft, we repeat for the umpteenth time, will stop releasing security updates starting January 14th. For Windows 7 users, therefore, it is really time to switch operating systems to a newer one.
Windows, goodbye to free antivirus from January 2020