A cover page helps highlight your Word document. It is therefore more than advisable to add one to your editorial work. Especially since this manipulation is not complicated. We explain to you.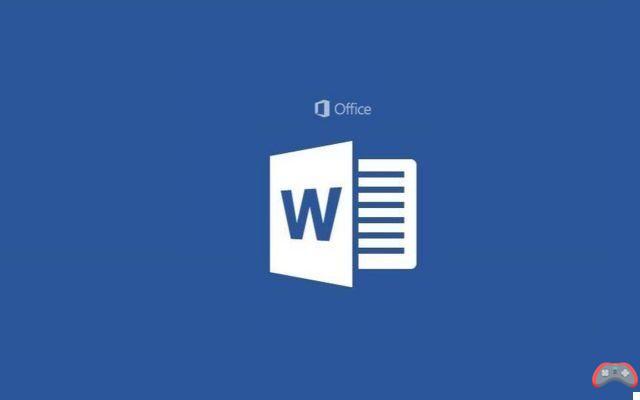 Dissertation, internship report, work file… You have just finished writing a long-term project in Word. Except that it lacks the final touch to highlight your document: the famous cover page. Which will give a framework to your editorial work while attracting the eye of your future readers. Good news, adding a cover page to a Word document is very easy. We detail the procedure to follow below.
Lire aussi >> Word: how to put a single page in landscape mode
How to add a cover page in Word
Two solutions are available to you. The first is to use an existing cover page template on word processing software.
To do this, select the Insert menu then click Cover Page.
Then choose a model that you like from the cover pages offered.
Once done, personalize it by adding a title, a subtitle, your name and your first name in the text boxes.
You can also fine-tune the appearance of the cover page by hand (font size, alignment, etc.).
Lire aussi >> Page numbering in Word: how to number a document
How to Add a Custom Cover Page in Word
Second option, you can design your own cover page. Here's how to do it:
Open a new document then click Quick Parts on the Insert tab.
Then select Document Property. Then add sections to your template: an author's name, a publication date, a title...
In particular, you can change their position and their alignment on the page. But also change the font type and color, choose a background or even insert an illustration. Like on a classic Word page, in short!
Then press Ctrl + A to select your entire document. Then click on Insert > Cover page.
Then select the "Save selection to cover page gallery" option. Enter a name for your model and a short description (as you wish). Finally press OK.
From now on, you will find your template by clicking on the Cover page tab. It will be added to the General section.
The editorial advises you:
Word: how to put a single page in landscape mode
How to convert Word document to PDF
Google Docs: How to change the orientation of a document in landscape mode
The ability to speed up or slow down a video on YouTube can be very useful. It was possible to do this in the web version of the platform for a while…Facebook allows you to deactivate the automatic playback of videos in your news feed. It's very simple, even if the path is not obvious to anyone who has never seen it...Google Chrome includes a reading mode that allows you to consult a page in optimal conditions. The functionality, however, is hidden in the bowels of the browser. In this tutorial,…It is easy to know if a contact has blocked you on WhatsApp, but some indicators can also trick you into believing it unfairly. So how do you know...