A gamer and programmer created a private World of Warcraft server for the past four years… And Blizzard shut it down after just four hours. Gummy52, the programmer, decided not to contest the decision and let us know his feelings in an open letter.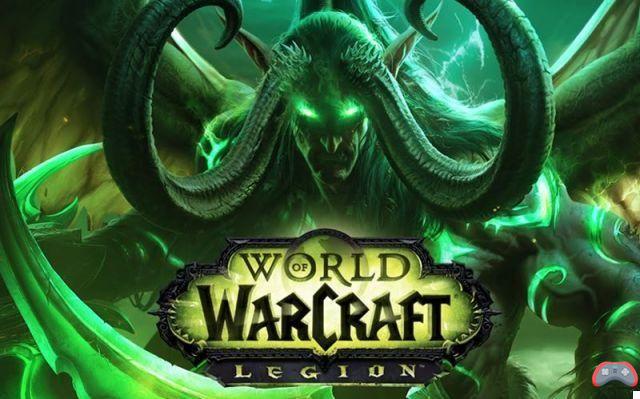 Blizzard don't mess with his game's private servers World of Warcraft. One player, Gummy52, found out in the worst possible way: the studio shut down the server it had put four years to be designed after only four hours… A big blow, as he explains in his open letter.
World of Warcraft: he spends 4 years creating his private server, Blizzard closes it in just 4 hours
Blizzard is bringing back its cult games, like with Starcraft Remastered, but it's not allowing players to do the same. The affected private server was meant to take players back to the days of the game's first expansion, released in 2007, The Burning Crusade. A godsend for nostalgic players… But Blizzard responded immediately, sending a letter to Gummy52 for copyright infringement.
In its letter of response and explanation, Gummy52 expresses itself:
So why did I start this project? I love the game and its community, especially its community. The game of yesteryear was a good way to meet people. It made me happy and programming makes me happy. Of course, I'm sad that things didn't turn out the way I hoped, but I don't think I would change any decisions I made. I bet that we could exceed the cap of 3000 people and have fun in small groups. Unfortunately, I lost my bet.
Gummy52 explains that he would have liked to go to another country to host the server and counter Blizzard's decision, but he can't: he has health problems, which notably prevent him from working, giving him free time to work on this project. Blizzard did not speak further, Gummy52 knew the risks: in 2016, Nostalrius had been stopped in the same way. Others remain, but it seems that we will have to wait for Blizzard to finally decide to release the vanilla server that has already been mentioned to play peacefully.
The editorial advises you:
At 94, the inventor of the audio cassette and co-creator of the CD has died
Scientists have been able to detect the presence of organic molecules inside a Martian meteorite that crashed on Earth around 13.000 years ago. However, these do not constitute…The ambitious James Webb Space Telescope is on its way to operational orbit. However, this one still having to test its mirrors and its various instruments. There is still a lot of work to do…According to a recent post by Tom Henderson, a reputable leaker, the remake of the famous The Last of Us should probably be available at the end of the year…Tom Henderson thus announced…Shaquille O'Neal, former basketball star, showed unparalleled generosity. This one has gifted a slew of PS5 consoles and Nintendo Switch has kids whose…