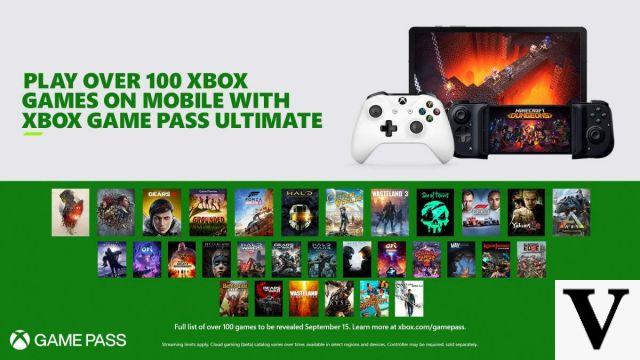 That the cloud and "interoperability" between consoles, PCs and smartphones both the future of the gaming world is well known. This is demonstrated, for example, by the agreement reached in recent weeks between Sony and Microsoft to create a joint cloud gaming platform; or the release of EA Access also on PlayStation 4; or, again, the arrival of the PS Remote Play on the iPhone.
In short, the mix between the various platforms is increasingly pronounced and, within a few years, it will be possible to play directly in the cloud, regardless of whether we use a computer, a mobile phone or a console. Meanwhile, Microsoft seems to want to get on with the work and is about to launch Xbox Game Pass also on Windows 10 computers. From the Redmond house they let it be known that it is not a simple copy of the service already available on the console, but of a completely new service that will already have over 100 titles from the start.
What is Xbox Game Pass
For the uninitiated in the industry (or in the Microsoft gaming world), Xbox Game Pass is the cloud gaming service of the Redmond house which allows you to download games from the Internet for a monthly subscription. In short, a sort of Netflix of video games that, until now, has been an exclusive of the Microsoft console. By subscribing to Xbox Game Pass a selection of titles can be downloaded to your console chosen directly by the Xbox team. The games can be downloaded and installed as often as you like (or, at least, as long as you continue to pay for the subscription).
When Xbox Game Pass arrives on PC and how much it costs
More details on the operation of Xbox Game Pass on Windows 10 will be given during E3, the fair dedicated to the world of gaming that will start on June 9th. According to the first news leaked by Microsoft, Xbox Game Pass for Windows 10 it will be supported by over 75 developers and, at launch, will have over 100 downloadable and playable titles. Among the various games available we should find Forza Horizon 4, Halo Wars 2, Gears of War 4 and Zoo Tycoon: Ultimate Animal Collection.
At the moment there is no news, however, on costs: it is easy to assume that the cost does not differ from the subscription that you pay today on Xbox, but users hope that by paying only once they can use the game pass both on Windows 10 PCs and on console from Microsoft.
Xbox Game Pass comes to Windows 10 with over 100 games