Nvidia's Shield TV firmware version 8.0.2 is currently rolling out. Here is the list of its main new features and the method to download this update.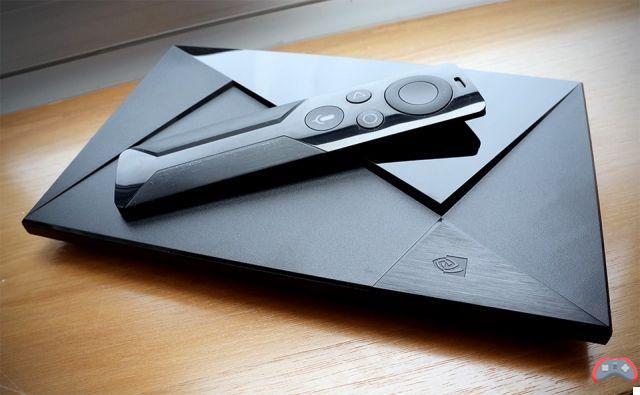 If the 2019's Nvidia Shield TV features a new remote, owners of an older version of the device were until now deprived of any compatibility with the small triangular accessory. Recently, Nvidia markets the remote individually, either to replace it in the event of a problem, or for older versions of the Shield TV, those released in 2015 and 2017.
And the good news is that thanks to a firmware update, the new remote control is indeed compatible with all models of the Shield TV, regardless of the release date of the material. Note, however, that the remote control is not yet on sale on Nvidia's Spanish store, but it is already on the US version of the online store. The accessory is worth 29,99 dollars and should quickly land in France. Also new in this update is support for the Xbox Elite 2 controller. In addition, the Channels DVR application can now access content stored on a NAS.
To take advantage of the update to this new edition, it's quite simple. From the home screen of your Shield TV, go to the function Parameters, located at the top right. Then select the function Device Preferences. Click on about, And then System upgrade. If the function Automatic leveling is not enabled (it is disabled by default), click Check for upgrades. On the last screen, press the option again Check for upgrades. Note that at the time of this writing, version 8.0.2 does not appear to have been fully deployed globally. It will take a few more days before the update is actually available everywhere, and in Spain in particular.
Also read: Nvidia Shield TV, Android 9 Pie update is available