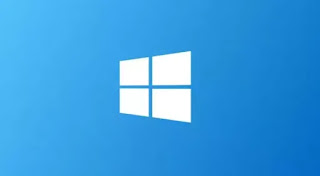 Whether you buy a brand new computer today, or do a fresh install of Windows by resetting the PC, there are a few
programs that have almost no alternatives and must always be installed immediately
. They are those programs that are essential for Windows maintenance and for using the computer in its basic work and entertainment functions.
Considering that today, when you buy a new computer, you have Windows 10 or Windows 11 installed, let's see
10 free PC programs that I recommend to install anytime and anywhere
, since the first day.
ALSO READ:
Start with a new Windows PC
1)
Google Chrome browser
A new PC has Microsoft Edge as a browser, which works very well, but with some shortcomings that make it still inadequate to browse the internet completely. Google Chrome is today, and I say this objectively considering the general picture, the number one browser, certainly superior to Firefox both in terms of technology and integrated features. Google Chrome is the browser you should use if you are running Windows.
2)
LibreOffice
When you buy a new computer, you will always find the Microsoft Office suite with Word, Excel and Powerpoint installed. Too bad that it is a trial version which then expires after 60 days, after which it remains with some limitations. Unless you have particular needs, you can always replace the Microsoft Office suite with LibreOffice which is almost identical and always includes a Word program, one similar to Excel and one equal to Powerpoint. The only precaution is to save the file in the Microsoft format (for example .doc or .docx) and not in the odp format, the one predefined by the program. LibreOffice also opens PDFs.
Besides LibreOffice there are also other free suites
alternative a Microsoft Office
.
3)
Google Drive
There are still many people who neglect or do not know the possibilities offered by online storage services, ie programs for uploading files to the internet, sharing them, keeping them synchronized between multiple computers. Windows 10 and Windows 11 includes the OneDrive service, which is not bad, but which is certainly less simple and less versatile than Google Drive, which also provides more storage space in its free account.
4)
7-Zip
Windows alone is capable of extracting files from .zip archives. If you download often from the internet, however, you will also encounter .rar files and other archive formats that can only be opened with an external program. Among these, 7-Zip is one of the best because it is free, light, easy to use, compatible with any type of archive.
5)
IrfanView
Even though Windows 10 and Windows 11 have a good app for viewing photos, I can't really imagine a computer without Irfanview, the best program for browsing photos on a computer. If you have photos and images in a folder, with Irfanview you can browse the images using the keyboard without any complications. You can resize images, edit multiple photos together and apply basic photo editing effects.
IrfanView is also a great image editor and much more. also the Irfanview plugins which integrate the main program with additional functions and which are installed all together.
6)
VLC Media Player
VLC is also a program that must never be missing because it allows you to play any type of video on your PC without having to install additional codecs or plugins. VLC has a ton of features and tricks hidden within it and also works well for converting video formats and saving streaming videos.
7)
MalwareBytes anti-malware
Since there is already an antivirus in Windows 10, there is no need to install one. Malwaerbytes, however, is the number one program to scan for viruses whenever you suspect that you have caught a malware and must be installed immediately so as not to risk staying.
MalwareBytes does not offer a real-time protection solution as a normal antivirus would do but allows you to perform very in-depth manual scans which, in most cases, are able to find hidden viruses that have passed the antivirus security barrier.
8)
CCleaner
CCleaner is the main program for keeping fit and maintaining your computer in order to keep it free from junk and obsolete files. CCleaner searches and deletes hard-to-find files and temporary data of programs like Chrome, Firefox, Photoshop, Evernote, Notepad ++, Audacity, Adobe etc.
9)
IOBit Uninstaller
This is the kind of program to install on a new PC right away, to eliminate all programs that were pre-installed by the vendor or manufacturer. IoBit uninstaller makes it easy to remove programs that we don't need while PC decrapifier analyzes installed programs and highlights all bloatware and recommends which ones to remove.
10)
Other useful and lesser known programs
By limiting this list of essential PC programs to just the top 10, something has obviously been left out that deserves a mention:
Steam to manage video games;
Microsoft Powertoys, to add functions to Windows 10.
CDBurnerXP to burn CDs and DVDs
Sumatra or Foxit Reader to open PDF
TeamViewer to control a computer from another or from a mobile phone via the internet.
Everything to search for files
Notepad ++ to have an enhanced notepad.
Volumouse to adjust the volume using the mouse wheel
Listary for quick search in Windows folders
Speccy, to know the specifications of the PC in use.
rKill, a necessary program to have on Windows and to use whenever you need to clean your computer from viruses.
AdwCleaner, to eliminate adware and dangerous extensions installed on Chrome.
Spotify, for streaming music.
Franz, to use Whatsapp, Messenger and Skype together
Transmission per scaricare file Torrent
To close, refer to the list of
100 best and free Windows programs
so as to enrich your computer with the most useful software.
In another article also the best applications for Windows 10 PCs.
What are the PC programs that you always install on every computer and that you just can't give up?