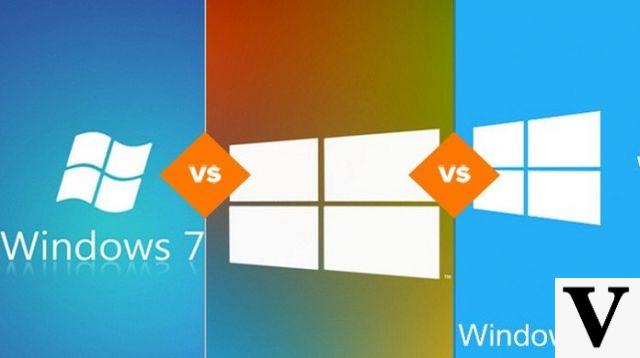 In just over a month, to be precise January 14 2020, Microsoft will put an end to its Windows operating system 7: no more updates will be released, not even the minimum security ones. Exactly the next day, January 15, 2020, Microsoft will begin a massive "awareness" campaign to get users to switch to Windows 10.
In recent weeks, users of old operating systems, even those of Windows 8 and 8.1, have received pop-up messages from Microsoft warning them of the risks of an operating system that is no longer updated. Now, however, Microsoft becomes more insistent: Windows 15 users starting January 7 they will see a full screen describing all the risks of continuing to use this outdated operating system after the end of support. It is no longer an annoying but all in all tolerable pop-up, therefore, but a disturbing full screen screen.
Microsoft's warning: switch to Windows 10
In its online support Microsoft explains that the screen will appear to those who have installed the Start, Home Basic, Home Premium, Professional (if the user has not purchased the technical support extension) and Professional versions of Windows 7 Service Pack 1. The notification will remain visible until the user performs an action: "Find out more", "Remind me later" or "Do not remind me again". Compared to the notifications already seen on Windows 8, therefore, the one arriving on Win 7 it will be much more invasive and will clearly have the purpose of making the user worry.
Why you need to update Windows 10
If the methods of Microsoft they are not really orthodox, but the purposes are justified: to continue using Windows 7 even after the end of official support it is actually dangerous. For us and for others, because if ours PC gets infected with malware can be used as a "zombie" in a network botnet and, as a result, hackers can use some of our processor power and our Internet connection to bomb sites and servers without our knowledge. By the way, there is a risk in the risk: with the end of support a Windows 7 the end of support for "Microsoft Security Essentials" (MSE) will also come, the free antivirus inserted by Microsoft within the operating system. Microsoft has clearly stated that MSE will no longer receive virus definition updates.
Windows 7, last call: what's going on