Install a custom theme on Windows 10, 8.1, 7 and Vista. The ideal solution for those who are tired of the routine. But, if you don't know how, the process can be laborious. We explain how to do it very simply!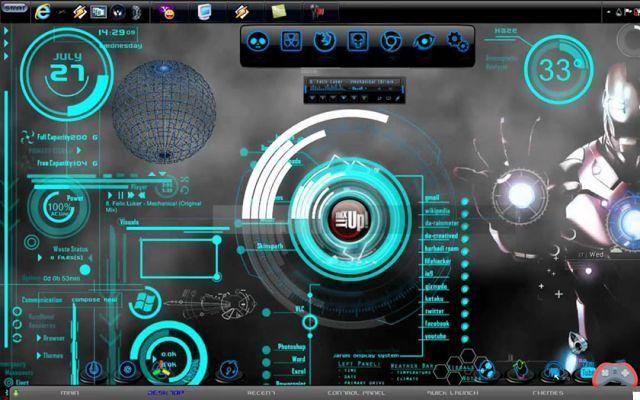 Comment install a custom theme on your Windows computer ? Basically, Windows allows the use of Visual Styles since Windows XP but limiting itself only to those designed by Microsoft. The good news is that you can bypass this limitation. Enough to allow you to opt for truly innovative customized themes that will upset your vision of Windows!
How to allow the installation of a custom Windows theme?
The first step is to successfully "trick" Windows. Your system will normally try to verify that you intend to install a theme designed by Microsoft. Normally, for this, you would modify a file named: uxtheme.dll. But, a much simpler solution exists.
Click on the link to install the UltraUXThemePatcher application
Install and launch the app
Restart your computer for the change to take effect.
This method works with Windows 10, 8, 7, Server 2008, Vista, Server 2003, and XP whether your computer is 32 or 64 bits. So there's no excuse for it not working!
Where to find a good custom theme to install for Windows?
This is probably the main difficulty. First, you have to find the theme you need and then make sure it is not a virus or does not contain malicious software. Indeed, since there are no official sites, you will have to turn to more informal sites. The simplest solution is undoubtedly to turn to the Deviantart creation site. There is more than just Pokémon and Game of Thrones drawings!
You can find the themes adapted to different Windows at the following addresses:
Windows 10
Windows 8
Windows 7
Windows Vista
Be careful, when decompressing it, do not hesitate to check with an antivirus so as not to take any risks. In any case, you will need to use Winrar type software.
How to install your custom theme for Windows?
The folder with your new theme is now on your computer. What should you do with it now? It's simple as hello ! Just open the following folder on your computer:
C: WindowsResourcesThemes
Drag the folder and the various files of your new theme into it.
You will probably be required to enter your administrator password. Also, make sure that the .theme file is at the root of the folder. A double click on this file is then enough to activate your new theme. Please note, if this includes modifications to fonts or icons, additional modifications will be necessary. Go to the .readme file that is included in your theme to read all the details on how to proceed.
The editorial advises you:
How to Download YouTube Video on iPhone, Android, PC and Mac
How to install Windows 10 on any Mac very easily
How to install a Linux virtual machine in Windows 10
The ability to speed up or slow down a video on YouTube can be very useful. It was possible to do this in the web version of the platform for a while…Facebook allows you to deactivate the automatic playback of videos in your news feed. It's very simple, even if the path is not obvious to anyone who has never seen it...Google Chrome includes a reading mode that allows you to consult a page in optimal conditions. The functionality, however, is hidden in the bowels of the browser. In this tutorial,…It is easy to know if a contact has blocked you on WhatsApp, but some indicators can also trick you into believing it unfairly. So how do you know...