Google rolls out several updates a year, including major ones that take us from one version to another. Many users use their smartphone without worrying about the version of Android that drives their device. In this beginner's tutorial, we are going to see how to know the precise build number of Android on any smartphone.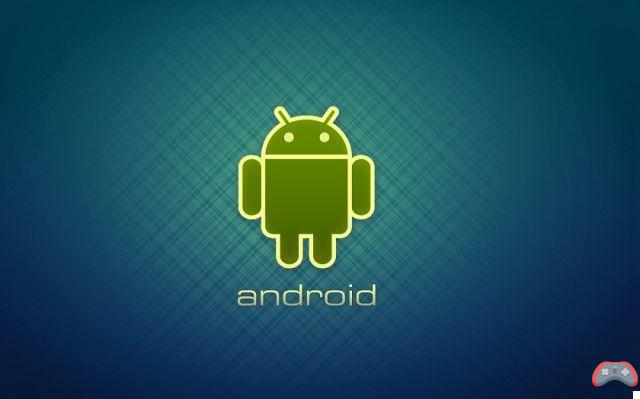 Most manufacturers give a three-year support to their new smartphones. In other words, if like many users you keep the same model for more than three years, it's a safe bet that the device is not compatible with the latest versions of Android. The support period is obviously to be counted from the year of release and not of purchase.
It can happen that we get lost on the question of which is the latest version of Android available on our smartphone. Perhaps not necessarily the main version (Nougat, Oreo, Android P), but the build number knowing that several bug, security or even ergonomic fixes are deployed over time.
How to know your version of Android?
If you're wondering, you've probably never checked it out. For know the latest version of android installed on your smartphone, it's very simple and the process is almost invariable regardless of the brand, model or age of your version of Android.
Go to Parameters from the applications drawer or press the gear icon accessible on the right, by unfolding the notification bar
Scroll all the way down and tap " About the device "," About the tablet »
On some models, there is the System menu instead of the one indicated above. In this case, first press System then About us
On the screen that opens, go to Software Info. The version number is displayed under the section Android version
Depending on the number displayed, here is the version to which the system corresponds:
Android 9 :
Android 8: Oreo
Android 7: Nougat
Android 6: Marshmallow
Android 5 : Lollipop
Android 4.4 to 4.4.4: Kit Kat
Android 4.1 to 4.3.1: Jelly Bean
Android 4.0 à 4.0.4: Ice Cream Sandwich
Android 3.0 to 3.2.6: Honeycomb
Android 2.3 to 2.3.7: Gingerbread
Android 2.2 to 2.2.3: Froyo
Android 2.0 to 2.1: Lightning
Android 1.6: Donut
Android 1.5: Cupcake
The editorial advises you:
How to know if your number has been blocked by a contact
The ability to speed up or slow down a video on YouTube can be very useful. It was possible to do this in the web version of the platform for a while…Facebook allows you to deactivate the automatic playback of videos in your news feed. It's very simple, even if the path is not obvious to anyone who has never seen it...Google Chrome includes a reading mode that allows you to consult a page in optimal conditions. The functionality, however, is hidden in the bowels of the browser. In this tutorial,…It is easy to know if a contact has blocked you on WhatsApp, but some indicators can also trick you into believing it unfairly. So how do you know...