Preparing the PC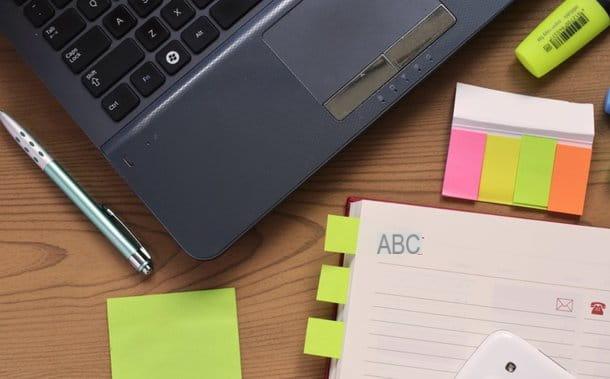 First di uninstall Windows 10, make a backup of all your data and find out if your PC can support the downgrade to Windows 7 or Windows 8.x. Below you will find a quick summary of all the operations to be carried out.
Hardware and driver requirements - if your computer is capable of running Windows 10, it will also be able to run Windows 7 or Windows 8.x. The minimum requirements for the three operating systems are practically the same. However, if your PC came out of the store with Windows 10 pre-installed, you may have some difficulty finding the drivers necessary for certain hardware components to function. Before downgrading to Windows 7 or Windows 8.x, therefore, make sure that all the drivers for the latter are available.
Product key and activation - once downgraded, you will need to activate your copy of Windows 7 or Windows 8.x using a legitimate product key. Make sure you have it handy. Furthermore, if you have upgraded to Windows 10 by taking advantage of the free update provided for users of Windows 7 SP1 or Windows 8.1, go to the PC Settings> Update and Security> Windows 10 Activation menu and make sure that the operating system is activated. Otherwise, if you reinstall Windows 10 after the promotion expires, you won't be able to activate it for free. This is because Windows 10 activation - if you upgrade free from Windows 7 or Windows 8.1 - works by using a generic product key and identification code that is associated with the computer hardware at the time of installation. If your computer hardware has not been associated with the Windows 10 license, you will no longer be able to upgrade to Windows 10 for free when the promo expires.
BIOS configuration - if you use a fairly recent computer, which was sold to you with Windows 10 or Windows 8 pre-installed, the Secure Boot is almost certainly active on your PC. Secure Boot is a security feature included in UEFI (the system that supplanted the old BIOS) that allows you to run only digitally signed operating systems. In short, it is a security measure by which malware is prevented from altering the start of the PC. It is very useful, but unfortunately it also prevents some legitimate operating systems from starting, such as the old Windows 7 and various Linux distros. This means that if you intend to downgrade to Windows 7 you must first go to your computer's BIOS - or rather the UEFI - and disable Secure Boot. I told you how in my tutorial on how to enter the BIOS. Note that only 64-bit versions of Windows 7 are compatible with UEFI-based PCs, 32-bit versions can only be used by activating the mode BIOS Legacy UEFI (in my tutorial on how to access the BIOS you will also find this explained). Windows 8.x does not require any special intervention on the BIOS as it fully supports UEFI and Secure Boot.
Data backup - there should be no need to point this out, but before downgrading to Windows 7 or Windows 8.x you definitely need to create a backup of all your data. In reality, the uninstall function of Windows 10 within the first 30 days (the one I told you about at the opening of the post) does not involve deleting files, it could only remove some programs, but you are never too cautious ... so grab an external hard drive and run to make a backup of all your data!
Uninstall Windows 10 within the first 30 days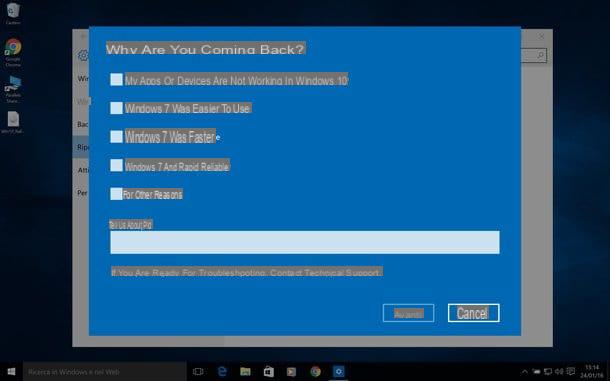 If you've installed Windows 10 for less than 30 days, you can take advantage of the direct downgrade feature and go back to your previous operating system in just a few clicks. All you have to do is search for the term Settings in the Windows search bar and click on the icon PC settings that appears in the search results.
In the window that opens, click on the icon Update and security; select the item Restoration from the left sidebar and presses the button To start found under the heading Return to Windows 7 (o Return to Windows 8). At this point, specify a reason why you are uninstalling Windows 10 (eg. My apps or devices don't work in Windows 10 o Windows 7 was easier to use) and click on first NEXT three consecutive times and then on Back to Windows 7 / Back to Windows 8 to start removing Windows 10 from your PC.
The computer will reboot and should be downgraded to Windows 7 or Windows 8.x within a few minutes. If a window with the message appears during the restore procedure Unable to start the computerDon't worry, this is the way Windows restores the old OS startup files.
By clicking on the button Torna a Windows 7 / Windows 8 Windows 10 nothing happens or an error message appears? So I'm sorry, you most likely used Microsoft's Disk Cleanup Utility or Media Creation Tool (the little program to create DVDs and USB sticks for Windows installation) and files to downgrade to Windows 7 or Windows 8. x have been deleted from the PC.
In this regard, I want to reveal a little trick that maybe you could find useful: changing the name of the folders C: Windows.old, C: $ Windows. ~ WS and C: $ Windows. ~ BT Windows will not be able to delete files to downgrade to Windows 7 or Windows 8.x and then you can go back to your old OS even after 30 days. The folders are all hidden, so to be able to view and rename them you must first follow the instructions in my guide on how to view hidden files and folders. Even after renaming the folders, avoid using the Disk Cleanup Utility and Media Creation Tool, the files to downgrade Windows may still be compromised.
Uninstall Windows 10 by formatting your computer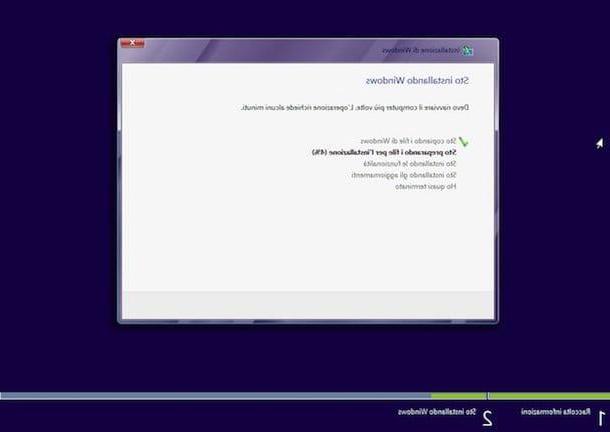 If you failed to uninstall Windows 10 taking advantage of the direct operating system downgrade feature, you have to roll up your sleeves and reinstall Windows 7 or Windows 8.x by formatting your PC. This means getting a DVD or USB stick for installing Windows 7 / 8.x and deleting all the files on the disc. But let's see in more detail all the steps you need to take.
Obtain Windows 7 or Windows 8.x installation files. Windows 7 can be downloaded from the Microsoft website by entering the product key of the operating system. Windows 8.1, on the other hand, can be downloaded via the Media Creation Tool released by the Redmond giant. To find out how to create a USB stick with the installation files of the two operating systems, see my tutorials on how to create bootable USB Windows 7 and how to install Windows 8 from USB.
If you want to go back to Windows 7 and use a PC based on the UEFI system, enter the UEFI and disable Secure Boot. As mentioned above, you can find out how to do it in my tutorial on how to access the BIOS. If you intend to use a 32-bit version of Windows 7 also activate the Legacy BIOS mode (assuming it is supported by your computer).
Boot the computer from the DVD or USB stick with the Windows 7 / 8.x installation files and format the computer following the instructions you find in my tutorials on how to format Windows 7 PC and how to format Windows 8.1.
Run the Windows 7 / Windows 8.x initial setup procedure, activate the operating system by entering a product key valid and copies all the backup that you previously saved on an external drive.
Please note: if you use a notebook that was originally equipped with Windows 7 or Windows 8.x, you could also restore it to the factory state via the recovery partition . I told you about it in my tutorial on how to format a laptop, but if you want some advice go to Google and search recovery partition [model of your PC] to find out in more detail how your laptop's recovery partition works.
How to uninstall Windows 10