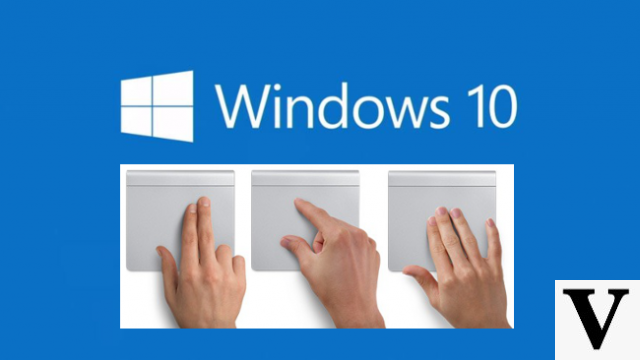 Microsoft with the operating system Windows 10 has improved the gesture. That is the quick touches to use for hidden functions. A system to improve user experience which was already introduced with Windows 8. However, not everyone knows how to access this feature on Windows 10.
Obviously the gestures can be used by all those who have a device with a touchpad or touch screen. However, not all laptop touchpads can support this feature. In fact, in order to use the gestures, your notebook must have a precision touchpad. In order not to search among the various information of the device we can use a quick shortcut and understand if the touchpad will be enabled for gestures. Let's go to Settings, then on Devices and finally on Mouse and Touchpad. If under the heading touchpad we read the wording of precision we can start using these functions.
Le gesture Windows 10
The main gestures are set by default and they are not customizable. Fortunately, however, some of them (especially those with three fingers) can be changed based on the gestures we make most often. In a similar way to how we do with the smartphone we will be able to zoom a document on the screen thanks to the touch of two fingers. A tap on the touchpad will be equivalent to a click while if we scroll with two fingers we will be able to manage the scrolling of the page. If we drag three fingers we will open the window for viewing the various open activities. While a three finger touch will open the Start menu. With three fingers, if you move to the right or left, we can jump from one open page to another.
The gestures don't work?
For some reason, despite the presence of the precision touchpad, it is possible that the gestures do not work. Don't worry we can fix it updating the drivers of our touchpad. It is also possible that the problem is the opposite. That is, we have updated the drivers over time and the last one installed is not compatible with the Windows 10 gestures. No problem enough do a downgrade, or go back to the previous version, and we'll fix the problems.
How to use gestures with Windows 10