Windows 10 Mobile will be part of Microsoft's end-of-support products by the end of the year – which hasn't stopped the Redmont firm from offering a final update to Windows Phone users. The operating system update does not add any new features, but fixes a series of bugs and applies security patches. It is recommended to install it urgently if you intend to continue using your Windows Phone.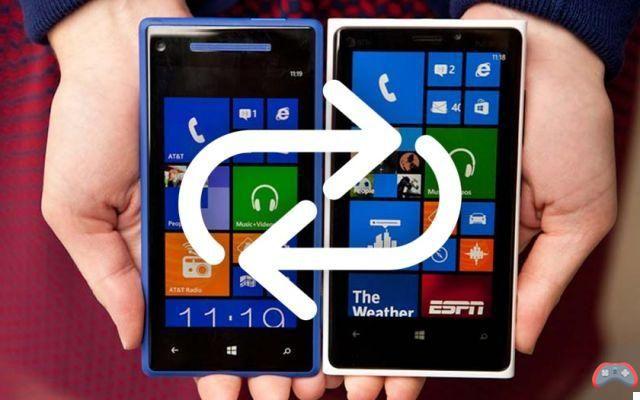 Are you one of the latest Windows Phone users? Microsoft is releasing a final update to Windows 10 Mobile, before support finally ends at the end of the year. This update is identified as KB4500154, and changes the operating system version number to 15254.566. Unsurprisingly, it does not bring any new functionality. But fixes a series of bugs, brings the latest security patches and stability improvements. Suffice to say that if you still plan to use your Windows Phone, this update is highly recommended.
Windows 10 Mobile: Microsoft pushes a last update before the end of support
Here are the release notes in detail:
Provides protection against a new subclass of alternative speculative execution vulnerabilities, known as Microarchitectural Data Sampling, for 64-bit (x64) versions of Windows (CVE-2019-11091, CVE-2018-12126, CVE -2018-12127, CVE-2018-12130). Uses registry settings as described in the Windows Client article. (These registry settings are enabled by default for Windows Client OS editions).
Adds "uk.gov" to the list of HTTP Strict Transport Security Top Level Domains (HSTS TLD) for Internet Explorer and Microsoft Edge.
Addresses an issue that may cause an "Error 1309" when installing and uninstalling certain types of .msi and .msp files on virtual volumes.
Fixes an issue that prevents Microsoft Visual Studio Emulator from starting.
Addresses an issue that may cause text, layout, or cell size to shrink or expand undesirably in Microsoft Excel when MS UI Gothic or MS PGothic fonts are used.
Security updates for Internet Explorer, Microsoft Scripting Engine, Microsoft Edge, Windows Storage and Filesystems, Microsoft Graphics Component, Windows App Platform and Frameworks, Windows Cryptography, Windows Datacenter Networking, Windows Server, Windows Virtualization, Windows Kernel and Microsoft JET Database Engine
Although the end of support does not occur until the end of the year, some publishers have abandoned the development of their application. This is the case, for example, of Instagram, WhatsApp and even several Microsoft applications. To update your smartphone, just go to the settings where it will be available – when it has been deployed for your device.
Also read: Windows Phone – Microsoft withdraws the last smartphones on sale, it's really the end
Do you still use a Windows Phone? Share your feedback in the comments.