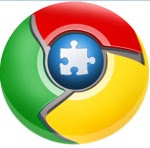 Those who follow this blog will certainly have understood that, despite the experiments and the simultaneous use of multiple browsers, the writer uses Google Chrome as their preferred browser. Everyone takes their habits but, after using Firefox for some time, I found Chrome faster, richer in integrated features and, now, even up to Firefox for the number of extensions that increase productivity and work. Among the advantages of the Google browser, there is also the Chrome Web Store which is a pleasure to browse to always discover interesting and useful applications and extensions.
Among the most useful extensions for Google Chrome, there are those that integrate with sites like Facebook, Twitter and Gmail, those that improve or change some basic functionality and those that add features to speed up some operations. In this list,
the 10 extensions that make Chrome a program to improve it and customize internet browsing making it faster
.
1)
Speed ​​Dial 2
is one of
20 extensions to improve and customize the Chrome start page
.
Chrome's initial tab, the one that appears when you open a new tab, lists the most visited sites and installed applications.
You can change the graphics of the new Chrome tab using Speed ​​Dial 2, with many more customization options, for quick access to your favorite sites, the most visited, the latest closed tabs and applications.
It also provides graphs to see which sites are most visited and to get a better reading of the history on the internet.
2) Another extension for
change the home card
and display, on a single page, quick links to favorite sites, applications and the history of the most recently visited sites, is
Support Desktop
.
3)
Better History
is an extension that cannot be missing on Chrome because it allows
browse the history
in a much faster way, looking for the sites visited on a particular day at a particular time and always finding the address of a visited site.
4)
Extensions Manager
It allows
manage extension buttons to hide them
or make them reappear faster.
Many Google Chrome extensions add a button to the browser address bar so, if many extensions are installed, the space where to write the addresses becomes smaller.
While you can hide the buttons by right-clicking on them, you can do more through the Extensions Manager to disable and enable extensions by hiding or showing their buttons.
Each item is listed with its name, version, description and homepage link.
In addition, the extension allows you to control automatic updates to extensions and obsolete ones that are no longer usable.
5)
Decreased Productivity
is an extension to control the sites visited and specify some display options as appropriate.
Unfortunately there is no translation in the country so those who do not know English will find it very difficult to understand what to do.
For example, you can change the page of a site so that it does not show flash images or animations or to change the background or the writing font.
6)
Tab Manager Plus for Chrome
it is very useful for those who often open many tabs together.
You can afford to
create link lists
for open tabs in order to save them for later consultation, even from another computer.
7)
FreshTabs
instead it allows you to
save open tabs
in order to reopen them automatically, even from another computer synchronized with Chrome.
For the same purpose, the extension is also good
Session buddy
.
8)
Undo Close Tab
adds one
button to reopen closed sites
(pressing CTRL-Shift-T only reopens the last tab that was closed).
Going to the options you can change some settings regarding the closed tabs and enable the history of the closed tabs.
This extension also adds an imposing "Undo" function that is, by pressing CTRL-Z, it allows, when writing something, to go back and
undo the last action
.
This is very useful when writing an email with Gmail, Yahoo Mail or other online email services and when writing on a blog like Blogger, from the web interface or in a comment.
9)
PopChrom
which allows you to save time in writing sentences or signatures by automatically inserting texts with abbreviations or keyboard shortcuts.
10)
Riscroller
it is used to customize the size of the Chrome scroll bar and choose color.
11)
L'estensione di
, to follow this blog, it has nothing to do with the article but it is always better to install it right?
In another article there are others
10 extensions to improve productivity in Chrome
.