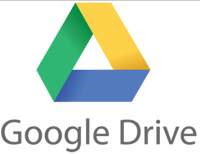 Google Drive is the Google cloud service that all those who have registered a Google or Gmail account can use, for free, to save files online (in a space of 5GB) and synchronize data between multiple Windows computers, Macs and Android phones.
Google Drive is also the new name for Google Docs, web applications similar to Office programs for writing spreadsheets, presentations and text.
A new
extension for the Chrome browser
, developed directly by Google for G-Drive, allows you to do the
download the file from the internet
directly
in the Google drive
or
save complete web pages
, so you can read them later, to keep them over time or to create screenshots quickly.
The extension "
save to Google Drive
", after installation, adds a new button on the bar at the top right of Chrome that you just need to press to save the web page you are looking at at that moment.
The page can be found in your own files at drive.google.com/
The web page is saved in its entirety (not only the visible part) as a PNG image file in its file archive.
However, this can be changed and by right clicking on the Google Drive button in Chrome you can access the
options menu
.
Among the options of the G-Drive extension you can choose to save a web page as an image only of the visible part, or you can choose to save a web page as an html source file, as an mht archive or as a Google document.
If you right-click on the download link for a file
, you can choose to
download it directly to your Google cloud space
and not on the computer.
This is a great advantage for quickly saving files from the internet so that they are always available from other computers or from mobile phones.
It thus becomes a phenomenal way to keep files without having to remember where they were downloaded from and to always have them available.
You can also right-click on a photo or image and save it directly to your account.
All types of files found on the internet can be saved in this way: programs, archives, photos, music, videos or whatever you want.
After a download, you can open that file by clicking on the link that appears in the pop-up.
The last item of the extension options menu is used to decide whether the downloads of documents of type doc or docx., Xls or xlsx, ppt etc. are converted as editable documents through applications to create documents, spreadsheets or presentations.
The extension has only one shortcoming which we hope will be corrected in future versions, the downloaded files and images of the websites are all saved in the root folder of Google Drive and there is not an option to create decide which folder to put them in.
For users who already use Google Drive this is a great extension to install on Chrome while for everyone else it is an opportunity to activate the cloud ud Google service and use it for their every need.
If you want
save a whole web page as an HTML file
(with CSS, images, fonts, frames, etc.) as a single HTML file you can use the extension
Single File
.
In another article, instead, the best programs for saving entire websites on the PC and the browser for offline browsing are reported.