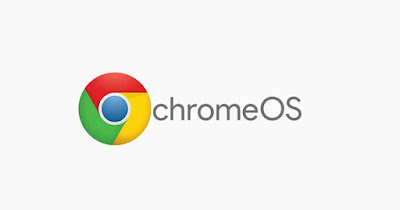 Among the operating systems that we can use on PCs we also find Chrome OS, the operating system developed by Google for its dedicated devices (Chromebooks) but that we can also download as a test on traditional computers, so you can try something different than Windows .
In the guide that follows we will show you
what is Google Chrome OS
, how to try it on any computer and how to buy devices already optimized for this new system which, according to Google, is
the fastest and most responsive operating system ever
, capable of beating even macOS in the long run.
READ ALSO ->
Linux systems faster than Windows 10 and 11
What is Chrome OS
Chrome OS is an operating system based on Google Chrome, which in fact becomes a simple browser
a complete system where to start apps and where to work
, using both web programs and programs that can also work offline.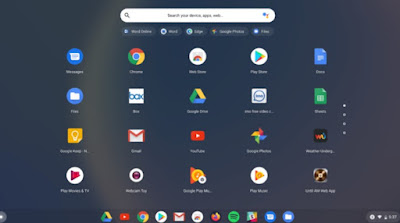 This means that the computer will become a kind of
great browser for surfing the internet
but that exploits the
web applications
as programs to carry out all kinds of operations and that
stores files mostly online
, without downloading and storing them on the computer disk or memory.
We can also download files to the internal memory or start programs that can work without the Internet, but in fact
Chrome OS expresses its maximum potential only if it is constantly connected to the Internet
, just like any modern computer (where now you can't do anything without the Internet). As an app we can install both those of the Google Chrome Store and install the Android apps, so that we always have the apps we need to work, to study or to access special functions.
Obviously it is better to exploit the power of this operating system with the
webapp, i.e. with applications running directly online
, like those seen in our guide to the best
Web applications to replace PC programs
.
The peripherals can be connected to the PC and are immediately operational
, thanks to the Linux base on which Chrome OS is based: we can then start USB sticks or external hard drives and access our personal files without having to use another computer.
Being a Linux-based system, Chrome OS is a very safe system: the user won't have to
never install any antivirus or antimalware on your computer
, as normal Windows .exe or .msi files cannot boot on this system.
How to try Chome OS on Windows PC
If we are intrigued by Chrome OS we can try it immediately on our PC by setting up the
cloudready virtual machine
or installing
Chrome OS su Penna USB
, so you can test the system and see if it's worth it as a Windows replacement for your daily work, study, or play.
Virtual machines or the system installed via USB stick will never be as fast and responsive as dedicated computers (i.e. i
Chromebook
), but before venturing into shopping for a computer with Chrome OS it can be very useful to try all the functions on a virtual machine or on a USB live environment, so as to see if it is good for our purposes and if we can switch to Chrome OS without regret Windows or Mac.
Purchase a Chromebook
Whether in a virtual machine or on a USB stick, the system has convinced us
we can test it in all its power directly on a Chromebook
, which is a laptop designed by Google to make the most of the power of the new operating system.
Among the
The best Chromebooks
that we can buy at the moment, listed in another article, we can mention the
Lenovo IdeaPad 3 Chromebook
, sold on Amazon for € 249.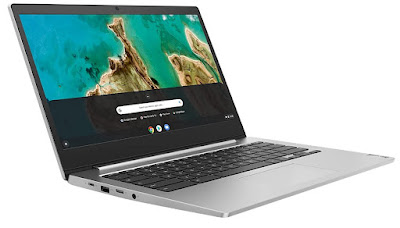 On this latest generation laptop we find a 14-inch HD display, an Intel Celeron N4020 processor, 64 GB of internal memory, 8 GB of RAM, webcam, Wi-Fi connection, Bluetooth connection, 4 USB ports, headphone output and operating system Chrome OS.
To evaluate other similar models, we invite you to read ours
guide to Chromebooks
, so you can choose the best computer for your needs.
Conclusions
Chrome OS is an operating system that started quietly but which, in the space of a few years, has conquered its slice of the public thanks to the high performance, the speed of opening pages and apps, the revolutionary concept of webapp and the support for all installation of the Android apps, which in fact significantly increases the potential of these laptops.
If we are tired of Windows laptops that always slow down and we cannot spend too much money on a MacBook Pro, we can certainly consider a new Chromebook, not before having tried the new system in a virtual machine or on a dedicated USB stick.
Those who are looking for a laptop with precise characteristics can also read our guide
best alternatives for MacBook
, our article dedicated to
portatili low cost
and finally the article on
more powerful laptops
, so you can choose the right notebook for every need.