Creating a mobile application without having to code anything is possible! There are indeed free and paid online services that allow you to build your iPhone, Android and Windows Phone application in just a few clicks.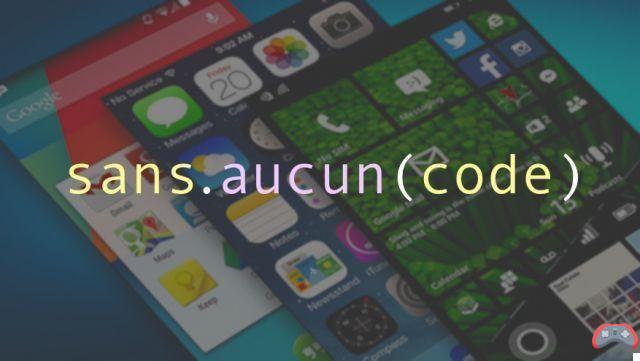 It's a fact: the people most interested in building a mobile app aren't all code savvy people. Some online services have understood this well, and offer those who would be willing to pay the price of "code" their app by simply dragging features onto a preconfigured canvas. It's hard to make it simpler !
But why "put the price on it" when there are also free equivalent services? These do not necessarily have much to envy, but require following tutorials to learn the main principles of their operation. This is for example the case of the Microsoft online solution Touch Develop. The service allows you to develop mobile applications for iPhone and Android as well as for Windows Phone.
So we are going to show you how to create your first smartphone application using Touch Develop on the one hand and a paid service on the other.
How to Create a Mobile App for Free Using Touch Develop
To create a mobile application for free with Touch Develop it's very simple:
Go to the Microsoft Touch Develop site:
>> Microsoft Touch Develop <<
Click on Launch Touch Develop. Don't worry, after logging in, the interface is mostly translated into Spanish.
Log in with your Microsoft, Office 365, Google, Yahoo, Facebook or GitHub account by clicking on Sign in on the top corner left
You can directly start creating your first mobile application by clicking on the button Create a script
However, we advise you to first click on the Tutorials of the section Learn before you start
By following the procedures given by the video tutorials provided by Microsoft, you will quickly know how to build your first working mobile application. It will then be necessary to compile this application with Apache Cordova to be able to make an iOS, Android or Windows Phone application.
How to create a mobile application with the paid service Shoutem
Other solutions include services such as AppGyver Composer, Ionic Creator, EachScape et Shoutem. This last platform has the advantage of having a fully functional trial version. Only exporting the application in the correct format is chargeable. So you can take the time to code your application as you see fit.
If you want to move up a gear, it will still cost you 43 euros per month billed annually, which is still a total of 518 euros. To which must be added the price of a Google and/or Apple and/or Microsoft developer account to have the right to put your application on the two main application stores. However, the service is much easier to use:
Go to Shotem.com and click on Try it for free
>> Go to Shotem.com <
To get started, choose from the many app templates. You can modify everything later, but these well-designed templates will save you a lot of time!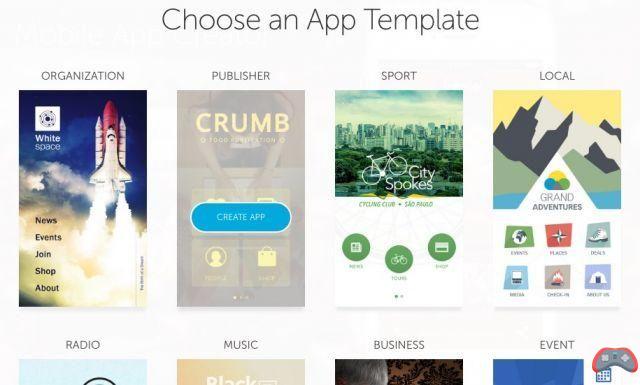 Customize your application: you can change absolutely everything to your liking. And integrate the application into your CMS so that it updates automatically in a few clicks. You can view the result directly on the preview or on your iPhone via a free app.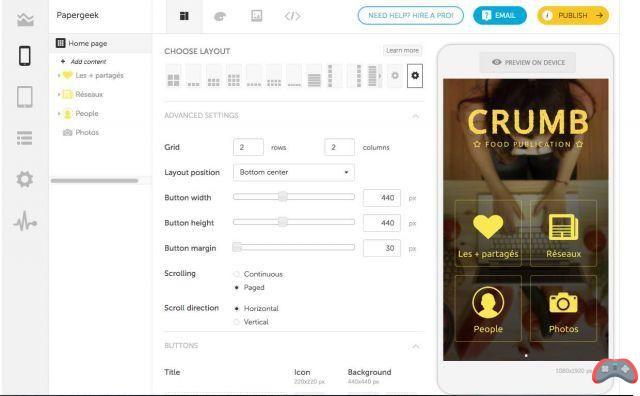 Once you're done, click Publish
It couldn't be simpler, right?
How to post the new mobile app to Google Play Store or Apple Store
Now that your app is ready, you need to publish it so people can easily install it on their mobile. For this, an active developer account is required. These accounts are paid: count 25 dollars for Google, 99 euros at Apple and between 14 and 75 euros at Microsoft.
To read also: CodeBabes, or how to learn to code with pretty girls
These fees are generally to be renewed every year. The only consolation is that your application, if done well, can generate revenue. Another advantage of these developer accounts: you will always benefit first from the beta versions of Google, Apple or Microsoft products. This could have allowed you to test, for example, the latest iOS well before everyone else.
The editorial advises you:
Mac: how to create a bootable USB drive in macOS?
Insufficient storage: how to clean your Android smartphone
How to Download YouTube Video on iPhone, Android, PC and Mac
The ability to speed up or slow down a video on YouTube can be very useful. It was possible to do this in the web version of the platform for a while…Facebook allows you to deactivate the automatic playback of videos in your news feed. It's very simple, even if the path is not obvious to anyone who has never seen it...Google Chrome includes a reading mode that allows you to consult a page in optimal conditions. The functionality, however, is hidden in the bowels of the browser. In this tutorial,…It is easy to know if a contact has blocked you on WhatsApp, but some indicators can also trick you into believing it unfairly. So how do you know...