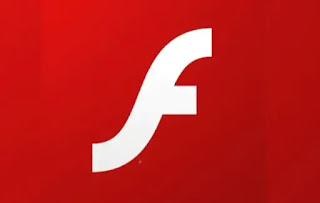 Adobe Flash, which for many years has been the leading software for displaying animations and online games on websites, has reached its deadline and will be fully retired starting December 31, 2022.
Due to the numerous security bugs that have plagued this software over the years, Flash has been progressively abandoned by site creators and even by companies that develop web browsers. All major browsers, such as Chrome or Firefox, in fact, keep Flash off unless the user wants it. We have therefore seen in another guide how to unblock Flash on Chrome, Firefox and Edge.
Most people today no longer need Flash and can make it come removed completely from the system simply and permanently, today, thanks to an optional update for Windows 10. With this update, you can completely uninstall Flash from Windows 10 forever (also Windows 8.1), irreversibly.
The tool to remove Flash from Windows 10 it applies to all versions and also to Windows 8.1 and Windows Server and can be downloaded from this page. We repeat once again that this update, once installed, can no longer be uninstalled and that the only way to restore it will be to reinstall Windows 10 from scratch.
UPDATE: The update that removes Flash Player from the Windows system is automatically downloaded from WIndows Update starting from February 2022 and has the initials KB4577586 (for Windows 10 and Windows 8.1).
In the list of the catalog.update.microsoft.com page, you need to download the right version for your PC. Before doing this, check the Windows version: then press the Start menu with the right button, press on Run, write the command winver and press Enter. If the version is Windows 10 19XX and 20XX go to the next page of the catalog page.
To find out if the version to be installed is x64 (64 bit) or x86 (32 bit), right-click on the Start button and then on System. Note that the update for version 2009 0 20H2 is the one for Windows 10 version 2004. Once downloaded, run the file and confirm the installation of the update.
However, it is still possible today download and install a Flash Player emulator on your PC
This update will remove Adobe Flash from the system by making its icon disappear from the Windows 10 Control Panel. However, it will not be removed completely, because on the Edge browser (and also on Google Chrome) it will still be present since it is integrated within it. On Edge Microsoft will remove it shortly with another update for Windows 10 while from Google Chrome it will disappear completely after December 31, 2022.
Wanting a less drastic solution, you can, instead of downloading the Windows update, use it Flash Player uninstall tool provided by Adobe which you can download from this page.