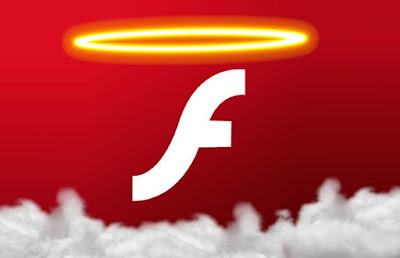 Flash Player was undoubtedly the most mistreated plugin on computers: always very heavy and difficult to manage (especially for the countless updates needed to make it safe), it was still considered a necessary plugin to be able to play the old generation multimedia content, including early YouTube videos and a host of online games.
The advent of HTML5 has definitely sent him into retirement, with Adobe removing support for the plugin during 2022, effectively blocking the ability to play old multimedia content on old sites or sites that offer online games. with Flash Player.
If we have bookmarked online games that only work with Flash Player or have SWF files saved on your computer, we don't have to despair: using one of the methods presented in this guide we can still play Flash Player based content, be it online or offline. So let's see together which ones programs for Flash Player use to keep older Internet content alive.
READ ALSO -> How to Download Flash Player on PC (even if no longer supported)
lights park
The first program we can use to play Flash Player content is lights park, available for download from the official website.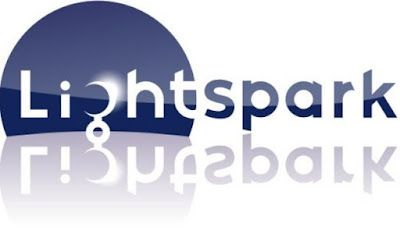 This program allows you to play all local Flash Player content (SWF format files) and also integrates great with browsers, so you can start Flash Player content from old sites without using the official plugin. The last update of this program is dated July 3, 2022, a clear sign that the developer tries to keep it updated and compatible with all Flash Player content still present on the web.
ruffle
Another valid program to be able to play the contents in Flash Player is ruffle, downloadable for free from the official website.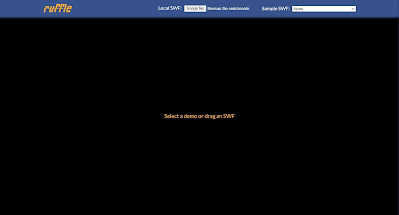 This program is presented as an extension that can be installed on the main browsers but offers the possibility to start SWF files also in the dedicated web player, so as to be able to play multimedia contents and games saved locally without the need to configure a browser for the access to Flash Player content.
BlueMaxima's Flashpoint
If we care a lot about the games released in Flash Player we can't miss the application BlueMaxima's Flashpoint, downloadable directly from the official website.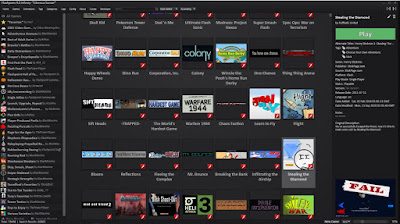 This real game collector will allow you to play the best Flash Player games released over the years, without having to save any bookmarks and without fear that one day the game will be deleted or replaced. The program also allows you to launch your own games saved in SWF, so as to add them to the collection and make them "immortal" in the inexorable passage of time.
SuperNova Player
Among the programs for Flash Player we could not ignore SuperNova Player, probably one of the most complete solutions to continue using Flash Player on PC and in the browser. This player can be reached from the official website.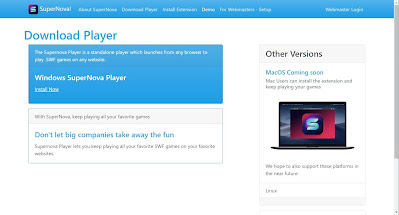 SuperNova Player is available as a player to download on Windows for playing SWF files, but we can integrate it into modern browsers by downloading the dedicated extension. Thanks to the extension, browsers such as Chrome and Firefox will also be able to play content in Flash Player again, so that they can access their Flash games saved as bookmarks.
Flash Player per Android
Playing SWF contents or Flash videos on Android is really very difficult, since for many years the operating system has removed the support for the old Adobe plugin (still very slow from phone and tablet). If we have SWF files of games that we want to play on your Android phone or tablet, we recommend that you try the app Flash Player for Android, available for download from the Google Play Store.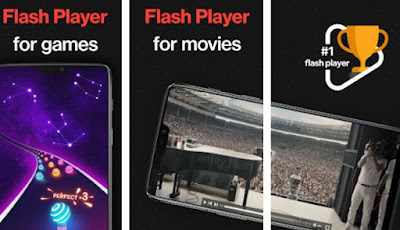 This app, based on the ruffle technology (seen a few chapters ago), allows you to start SWF files saved in the phone's internal memory without problems, as well as being able to play FLV video files present on browsers or in internal memory without problems. Currently this app is still supported and compatible even with the latest versions of Android: it is therefore worthwhile to focus on it if we really want to use Flash Player on an Android phone or tablet.
If we want to try an alternative app, the only one worth trying is Flash Player for Android - SWF and FLV by AppsStudio.Inc, which works in a similar way to the app seen above.
Conclusions
Even though Flash Player is now dead and gone, the millions of multimedia content generated in this format over decades are just waiting to come back to life on our computer! If we loved the Flash games of the first and second age of the Internet, we download one or more of the apps seen above and start the SWF files in our possession, which have now become real collectibles. Some apps even manage to integrate into modern browsers, so you can start the programs, presentations or games integrated in old web pages without necessarily having to download the SWF files.
Always on the Flash Player theme, we invite you to read our guides How to Download SWF files and play Flash games on PC e How to Activate Flash on Chrome.
If, on the other hand, we want to avoid messing around so much and want to play the new online games in HTML5, we can always read our guides Best online HTML5 games to play for free e 10 Browser Games on Smartphone in HTML5 to Play Without Downloading Applications.