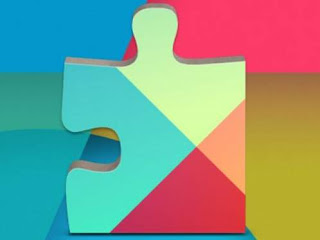 While it is true that Android is an open source operating system, it is also true that its development is taken care of and maintained by Google, which owns it.
For this reason, while leaving the possibility for everyone to be able to create their own version of Android, Google has made it practically mandatory the presence of some proprietary applications that are present in almost every Android smartphone and tablet.
It could therefore be interesting to know if it is possible to disable the Google apps or, if it were not possible to give them up, at least limit the data they transfer in the background, consuming energy and battery.
The point is that Google uses its applications, always rigorously all free, to collect data that can be used both for advertising purposes and as a basis for the operation of the artificial intelligence it has been working on for some time.
It is therefore almost an exchange or a barter what Google wants, which provides, for free, powerful and very useful applications, asking only in exchange to allow the collection of anonymous data on their use.
If then
Google makes it impossible to disable all their services on Android
, there are ways, at least, for
limit some of them without affecting the operation of the phone
and, indeed, seeking
benefits from the point of view of battery life as well as on the privacy side
limiting the shared data.
READ FIRST:
How to disable Android applications
1)
Google Play Services
(e
Google Play Store
)
As already explained, Google Play Services is the app that Google integrates into the Android system to manage some basic functions, without giving the user any possibility of being able to control it.
Google Play Services is used by Google to update some phone functions without going through a system update and also serves to coordinate the work of all Google apps.
There are no configuration settings within Play Services that limit data sharing, the only way to make it consume less traffic and less battles is to completely disable Google account synchronization (in Settings> Accounts) .
Disabling Google Play Services (by going to Settings -> Applications), it would be possible only in a few phones and would still lead, as a consequence, to the complete renunciation of all Google apps, including the Store.
In reality, the Google Play Store cannot be said to be indispensable, because as seen there are alternatives to the Google store to download Android apps, but it is not possible to remove it, just as it is not possible to remove Google Play Services (unless it is unlocked). root the phone and install a special custom ROM).
To deactivate the Google Store it would be enough not to log in with your Google account or to reset it and not open it anymore.
To reset the Google store, go to Settings> Applications, find the Google Play Store and use the button that clears all data and cache.
2)
The Google App
The main Google app is still essential for almost every Android smartphone because it now includes some basic security functions as well as device management to locate the phone if lost or stolen.
In addition, the Google app brings the search bar on the screen, the voice assistant function, which is the intelligent assistant to receive personalized information and also the voice assistant that is called up via OK Google.
If these features are never used, it is worth removing or turning them off.
I had already written a specific guide on this, to disable Ok Google and search bar on Android.
Even the Google app cannot be removed on almost any phone, although in some it can be disabled in settings> applications
3)
Google Maps
Google Maps is a fantastic and indispensable app, which still tracks the movements of all users even when the application is not used.
If you don't want this to happen, you can turn off Google Maps location history.
If you no longer want to use it, the Google Maps app, which if pre-installed cannot be removed, should at least be possible to disable it on almost every smartphone by always going to Settings> Applications
4)
Google Calendar
Google Calendar is a pre-installed app on almost every smartphone that knows exactly what we're doing and when.
On most phones, you can't uninstall Google Calendar, but you can always turn it off by going to Settings> Applications.
From the menu Settings> Accounts> Google it is possible to disable the synchronization of Calendar data, if it is not used to receive alarms and notifications.
5)
Google Photos
Google Photos is a phone saver app for everyone, because it allows you to back up all the images online and then delete them from the memory (unfortunately today no longer completely free).
If not desired, you can disable this backup function in the application settings and have some energy savings (although photo synchronization can only be configured when the phone is charging which is the best option).
6)
Google Messages
Google Messages is the default app for sending SMS, but you can disable or uninstall it by installing a different SMS app on Android.
8)
Google Chrome
The default web browser on most Android devices is Chrome which is very beneficial if you are also using Chrome on PC, to sync bookmarks and login passwords.
However, Chrome is a rather large and heavy browser, invasive for the data collected.
If you care, you can open Chrome's main menu, go to the Settings> Privacy section and disable all options, including error suggestions and sending data about crashes and crashes.
You can also activate the "Do not track" option, to ensure that some sites cannot track the user's navigation.
Chrome is definitely a browser that consumes energy, so if you wanted more battery savings, it might be appropriate to give it up and install one of the alternative browsers for Android.
9)
Google Drive
Drive is another super useful app for Android, sometimes even pre-installed on phones.
Drive is not only a space to save files online, but also an automatic backup tool to synchronize application data.
The automatic backup is enabled by default, but can be disabled, from the Drive settings (accessible from the main menu that appears by pressing the button at the top left).
In addition to backing up your data, you can also turn off automatic file synchronization so that it is only in wifi.
10)
GMail
Gmail is an app that, even if it is not used, it would be better to keep on every Android smartphone, since it allows you to automatically backup the contacts directory. Also, from the moment you activate an Android phone, you always need to create a Gmail email address, so the app can serve you in any case.
ALSO READ:
All Google Apps for Android