Windows 10: the difference between apps and software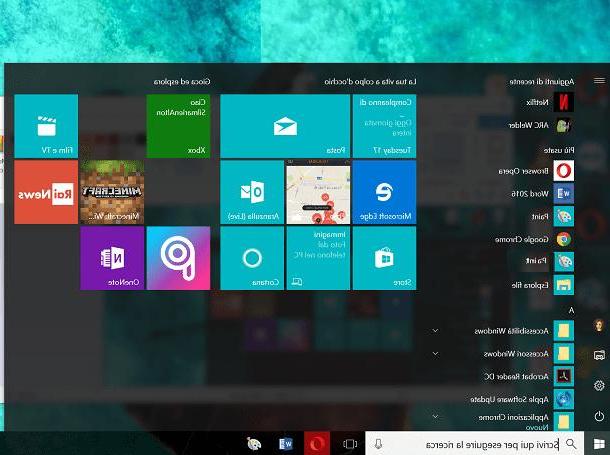 Before seeing in detail how it is possible to download applications on Windows 10, I want to pause for a moment and make you a small introduction. It is since the introduction of version 8 for the Windows operating system that Microsoft has introduced the possibility of downloading applications also on the PC. Consequently, at the time of writing, only Windows PCs with an operating system version 8 or 10 can download applications, as well as traditional software.
Previously, and therefore in computers running Windows XP, Windows Vista Windows 7, it was not possible to download applications but only software. Before you get confused, I want to clarify that applications and software are two different things: applications for Windows 10 PCs are similar to applications for Android and iOS smartphones and tablets and, at times, have some reduced functionality, being a version more limited than software.
The substantial difference between an application and a software (ie a program, to definitively clarify the matter), also lies in its installation. As you will surely know if you often frequent masterswindows.com and read my guides carefully, installing a PC software requires some installation procedures that can sometimes be long and tedious for some. Downloading an app for Windows 10 is instead a procedure that is carried out in a very short time and no installation procedure must be performed.
How to download apps from the Windows Store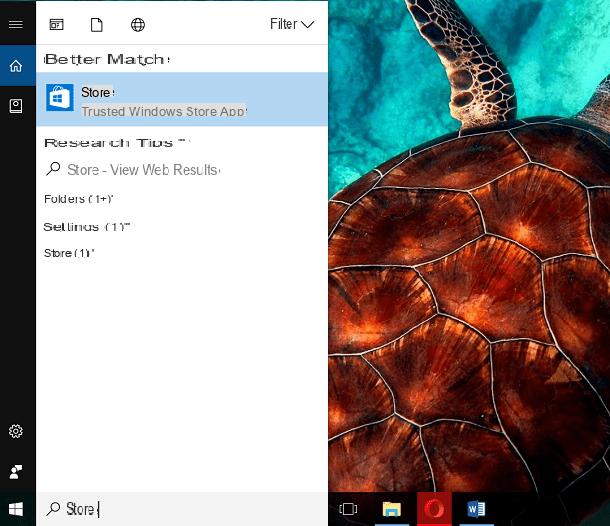 Now that you have finally understood the difference between applications and software for Windows 10, we can move on to what is the crux of the matter, which is how you can download applications for Windows 10.
The first thing you need to do to download applications from Windows 10 is to go to the Windows Store; this is Microsoft's digital store available on Windows 8 and Windows 10 PCs through which you can download (and possibly even purchase) applications for Windows.
The applications of the Windows Store are in fact divided by applications free and payment, as well as by category. So I'll explain how to access the Windows Store and how to download apps for Windows 10.
Click on the search bar of Cortana (you can find it next to the wording Write here to search); type Store and you will see that the Windows Store application will appear in the search results.
The app icon is very easy to spot, you can't go wrong - it has the shopping bag symbol and the Windows flag. Did you find it? Very well, I had no doubts! Click on it to start it.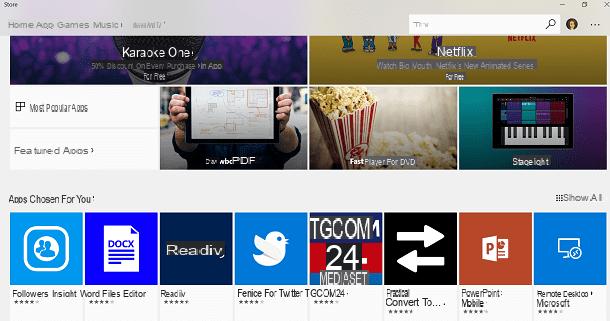 As you can see, the Windows store is divided into several sections: Home, Apps, Games, Music e Movies and TV. Setting aside all the sections you are not interested in for the moment, click App and you will be able to see the section of the Windows store exclusively dedicated to apps.
To download an application you can search for it using the search engine located at the top right. Once you find an application, press the button Get to download it. Then wait for the download of the same and then, if you wish, add it to the quick Start menu by pressing the button Pin to Start.
Windows 10 app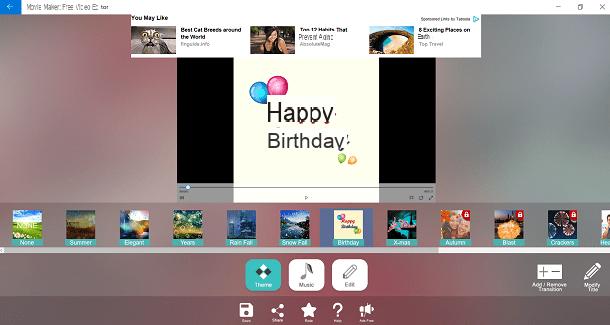 Since applications for Windows 10 are quite numerous, there is no official list of all the apps on it. In the following lines I want to talk to you only about some popular applications that I believe are valid for carrying out the most common functions such as video editing, photo editing and making music mixes.
Adobe Photoshop Express: is developed by Adobe Systems and is a small version of the well-known Photoshop photo editing software. Unlike the program, the Adobe Phoshop Express application is free although, of course, it is a basic version for editing photos in a few clicks. You can download for free Adobe Photoshop Express facendo which.
Adobe Photoshop Elements 15: always developed by Adobe Systems, is an application to payment for editing and organizing photos. You can click here to purchase Adobe Photoshop Elements 15.
CropiPic – Crop video & Image: an application for Windows 10 that allows editing of photos and videos based on some predefined templates that are well suited to the trendiest social networks, such as Instagram and Youtube. The application is free, display banner ads and watermark exported videos. It is also available in a version a payment which removes all limitations. You can download it from here.
Photo Editor Polarr: is one of the most advanced photo editing apps available as an app for Windows 10. It is available in one version free and one a payment. Although the free version is limited, it is worth noting the ability to unlock only the tools you want, through in-app purchases. You can download the free version from here or click here to purchase the paid version.
MeeDJ: an application free designed for those who love music that allows you to create music mixes. The songs made can be easily shared on social networks. You can download it from here.
Music Maker Jam: another application available for free, which allows you to create your own musical composition. It is free with additional paid features. You can download it from here.
Video moments: since it is now a trend to share photos and videos on social networks as multimedia memories of a holiday or a particular moment, the application in question performs this task and allows you for free to create video presentations with attractive graphics and styles. In full Instagram style, the created movie will only last 60 seconds. You can download it from here.
Movie Edit Pro Plus Windows Store Edition: it is an application a payment for video editing using professional tools. There is 10-bit HEVC support and the ability to edit 360-degree movies. Even if the application is paid, you can try it for free and with a trial version. If you want to buy it instead, click on this link.
Movie Maker: Free Video Editor: if you need an easy-to-use application for video editing, you can turn to this application that presents several simple and straightforward tools. Among the noteworthy features is the creation of photo slideshows to which effects such as music and transactions can be added. The application is free but features banner ads. It is also available in a version a payment. You can download it for free by clicking here.
How to download App for Windows Phone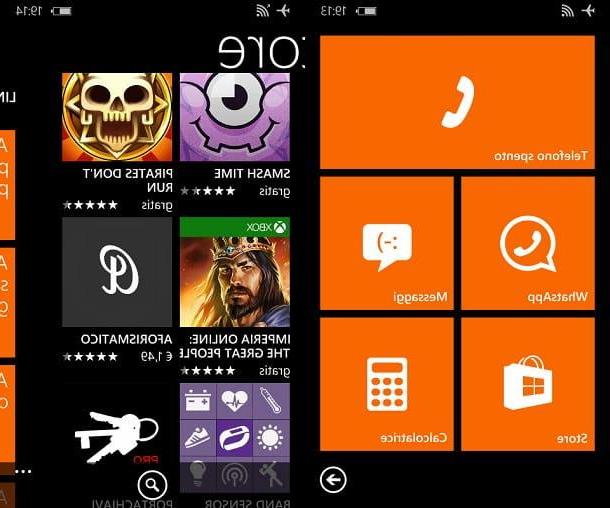 Did you know that even Windows Phone mobile devices, in possession of the version of the Microsoft operating system, Windows 8 and Windows 10 can download applications from the Microsoft store?
Although the Redmond giant has announced that it is no longer developing new software and hardware features for its operating system (and many companies are consequently no longer investing in developing apps for Windows 10 mobile), support for the operating system is not still completely ceased.
So I want to briefly explain below how you can still use the Windows store to download apps on Windows Phone.
To download apps on devices running the Windows 10 mobile operating system, you can act similarly to PCs with Windows 10. You will need to locate the application Store between the list of default applications of the device and, once you have found the application you want to install, press the button Install.
Other useful information about Windows 10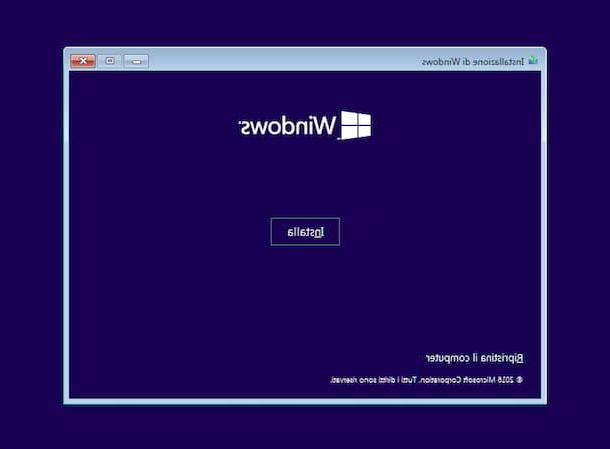 If you wish to deepen the topic related to Windows 10, programs and apps (compared to previous operating systems Windows 10 may be less intuitive), I recommend reading some of my guides. In particular, I point out the guide entitled How to uninstall Windows 10 programs in which I explained in detail how you can uninstall programs and apps that you no longer use.
Instead, do you have a computer with a Windows version lower than 10 and would like to consider switching to Windows 10, in order to download the apps? So I suggest you read my guide in which I explain how you can switch to Windows 10: you will find several useful information about this topic.
Windows 10 app