The Windows 10 virtual keyboard will soon be fully customizable. This new feature would arrive with the 2021H2 update, scheduled for next fall and dubbed Sun Valley. It would apply different themes, wallpapers and colors to adapt the appearance of the keyboard according to individual preferences.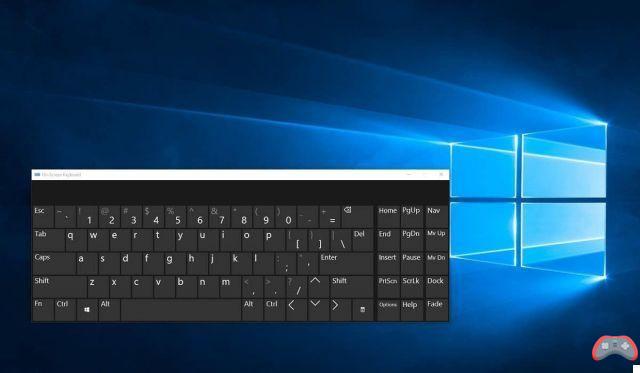 Microsoft acquired in 2016 Swiftkey, one of the best alternative keyboards for android. This is a smart touchscreen keyboard that helps you type words faster by swiping from letter to letter. Using artificial intelligence, the keyboard learns your habits and can suggest words or phrases you use often. In addition, Switfkey offers very interesting ergonomic functions, such as themes or wallpapers.
Read also – Windows 10X is dead, Microsoft confirms
Even if Microsoft has since adapted this software under Windows, the firm has never offered the same aesthetic richness to the standard virtual keyboard of the operating system. This will be done soon. Our colleagues from Windows Lastest had access to a preview of update 2021H2 of Windows 10 (it is therefore the one that will follow the 2021H1 update published a few days ago). An update that is scheduled for deployment in the fall and whose internal code name is Sun Valley. This update contains changes for the virtual keyboard.
Ergonomic and aesthetic changes for the Windows 10 virtual keyboard
These are mainly cosmetic changes. The first is the possibility of applying a general theme on the keyboard, like on Swiftkey. This theme of course includes a background picture to apply on the virtual keyboard. This background may be different depending on the display mode (dark or light) of the operating system. Remember that the Windows virtual keyboard is already able to adapt to these two modes. Themes also include the ability to change the color of the keys. A color scheme will be offered by default in Windows. But the user can choose another color if the heart tells him.
The customization of the keyboard will not stop there. Other options will also be integrated in the next Windows update. It will be possible to change the size of the keys, as well as the font that will be displayed on each key. It will also be possible to change the key shadow color, its opacity, and the opacity of the background image. Finally, note that the keyboard itself should also benefit from a small update since the spacing of the keys would have been reviewed to be easier to use.
Source: Windows Latest