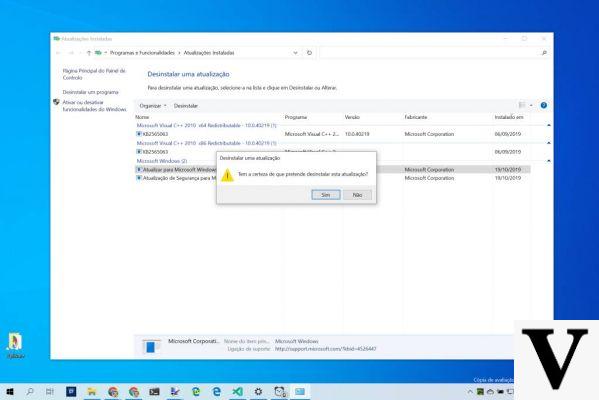 After the recent compatibility issues for Windows 10 updates, Microsoft is working to avoid blocking them and find a solution. To solve the problem of incompatibilities with drivers, tests with combinations of hardware, artificial intelligence and machine learning systems have been intensified.
The last Windows 10 updates as of May 2019 Update on some occasions have been blocked by Microsoft because of incompatibility with drivers of computers. A very serious problem, which resulted in the postponement of updates sometimes necessary especially for security patches of the operating system of Microsoft. The company to try to avoid the blocks has revised the terms of the release cadence of the drivers, so that manufacturers having greater control over the distribution of the latter are able to resolve any incompatibilities with the new version of Windows 10.
Windows 10 and drivers, when to release updates
The problem incompatibility between drivers of PCs and latest version of Windows 10 became recurring e Microsoft had to run for cover, reviewing the terms of the release cadence of the drivers with the manufacturers' companies. As of now, drivers that require approval from the Redmond company will no longer be released during the distribution of major updates, nor of the monthly cumulative updates of Windows 10.
Specifically, manufacturers will not be able to distribute their drivers one day before and after cumulative updates, nor two days before and after major updates. Windows 10. This new measure should guarantee exact release times for manufacturers, who will be able to plan and communicate the distribution of their drivers in time, but above all will provide a better user experience to those who install updates.
Microsoft gives manufacturers more control
The new cadence of operating system and driver updates chosen by Microsoft gives producers more control. In fact, these will have both a way to plan the release of driver and notify Microsoft in time, both to check them.
A new condition that indicates that if a manufacturer were to encounter compatibility problems with their driver in distribution, they would have the right to ask for an update to be blocked. Windows 10 for 60 days until validation and release of the updated driver.
Windows 10 updates with less hassle: Microsoft's solution