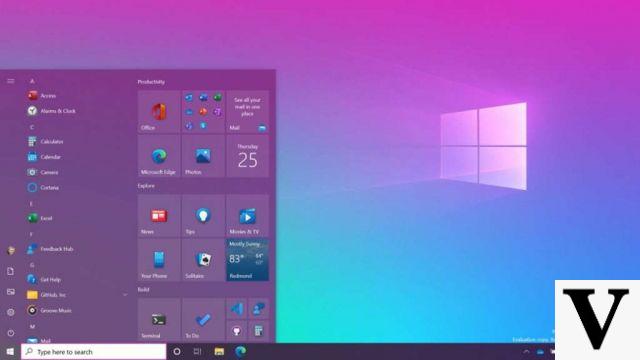 3
Microsoft plans for the future and publishes the update schedule for Windows 10. While it is still being released Windows 10 May Update 2020, the first core update this year that brought several news on computers, the Redmond company is already focused on the next steps. The goal is to respond to Apple, which during WWDC 2020 showed one of the most important updates ever for macOS, the operating system of Apple computers.
Microsoft with the latest updates has not brought great improvements and in many cases the new features have come in contrast with other programs or tools already present. For this reason the developers are working with great anticipation and attention on the next releases of Windows 10. The first appointment is set between September and November 2020, when it will be released. Windows 10 20H2, already available to users enrolled in Microsoft's beta test program. Here are all the dates to mark on the calendar for the next Windows 10 updates.
Windows 10, the calendar of updates
How many of you will know, Microsoft releases two core updates every year, followed by many small updates to improve the functions and safety of the device. In this 2020, the first major update has already arrived in May and is still being released, while the next is expected between September and November. We already know several things about this update, thanks to the fact that it was recently published on Windows Insider, the platform where beta testers can try the news made by Microsoft developers. Probably the November Update 2020 it will simply be a service pack, an update designed to improve the stability of the operating system with few new features.
The dates of updates that will arrive in 2021 and 2022. The Redmond company for the moment has only given a rough idea of ​​when the updates could be released. In 2021 the dates set are March-May for the first update and September-November for the second. For 2022 the same time schedule: first update in March-May and second between September and November.
As we have learned in recent months, the dates may shift a bit based on the problems that will emerge during the tests. On the new features and programs that should arrive in 2021 and 2022 we are groping in the dark, but most likely Microsoft will focus on the user interface.
Windows 10, when the next updates arrive on the PC