After asking your permission, some applications have access to the location of your Android smartphone, most often for functional reasons. But you can very well reconsider your decision, especially if an application no longer inspires confidence in you. In this short tutorial, we explain the procedure.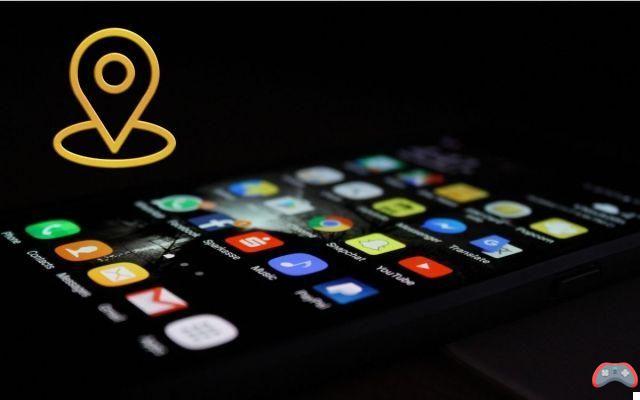 Google Maps, Waze, Uber, Deliveroo… many Android applications use the location of your smartphone to be able to function. It is obviously difficult to find your way around in a navigation application without activating the geolocation of your smartphone. Since Android 6 Marshmallow, the system requires users' approval to grant every permission to newly installed apps.
But out of haste, it often happens that we forget to pay attention to it. Protection of your privacy, suspicious applications… If you finally want turn off location for an app in particular, here's how to do it.
Lire aussi >> How to Close Apps Running in the Background on Android
Android: how to disable location for a specific application
Disabling app location is one of the options included in permission control settings. In case you want to know which application has access to what, just go to the settings:
Go to Settings> Applications or Application management / Manage applications according to versions.
Select Permissions in the list of options that appears.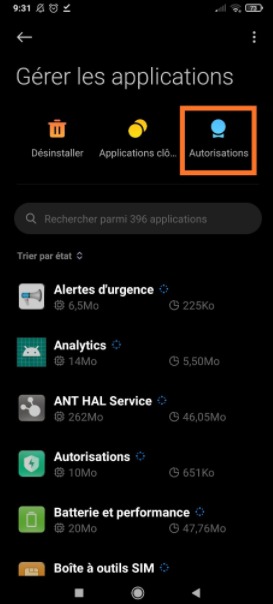 Depending on the Android version and overlays, accessing this setting may be via a slightly different path. If you have trouble locating it, just search for "permission" in the settings search bar.
Once in the list of permissions, select Location, Position ou Location depending on what is displayed.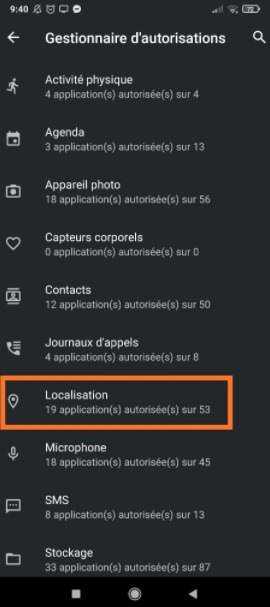 You now have in front of you all the applications that can access your location.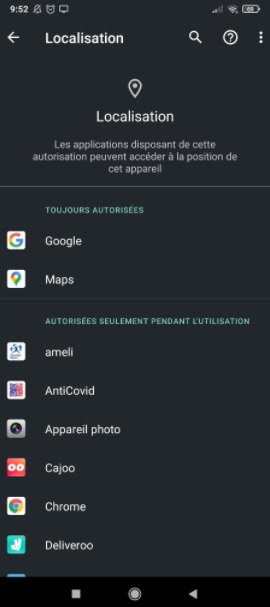 To turn off the location of an application, touch it then check the box Decline.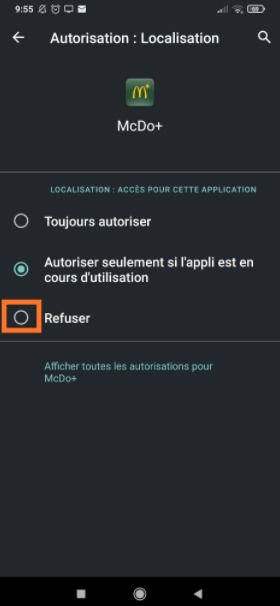 Lire aussi >> Android: how to display two applications simultaneously
It's all good, you now know how to manually disable the location of an app. And as you can see from the list above, managing permissions can go much further: camera, microphone, contact book, etc. It is possible to filter everything!
The editorial advises you:
Windows 10: how to disable the webcam and the microphone?
WhatsApp: 20 hidden features that will make your life easier
Insufficient storage: how to clean your Android smartphone
The ability to speed up or slow down a video on YouTube can be very useful. It was possible to do this in the web version of the platform for a while…Facebook allows you to deactivate the automatic playback of videos in your news feed. It's very simple, even if the path is not obvious to anyone who has never seen it...Google Chrome includes a reading mode that allows you to consult a page in optimal conditions. The functionality, however, is hidden in the bowels of the browser. In this tutorial,…It is easy to know if a contact has blocked you on WhatsApp, but some indicators can also trick you into believing it unfairly. So how do you know...