As usual, our poll of the week will raise a problem that will change the face of the world, redefine space-time by ignoring the theory of general relativity and rewrite the very foundations of the great question about life, the universe and the rest. Yes, today we would like to know what kind of photos do you like to take with your smartphones. Let's go !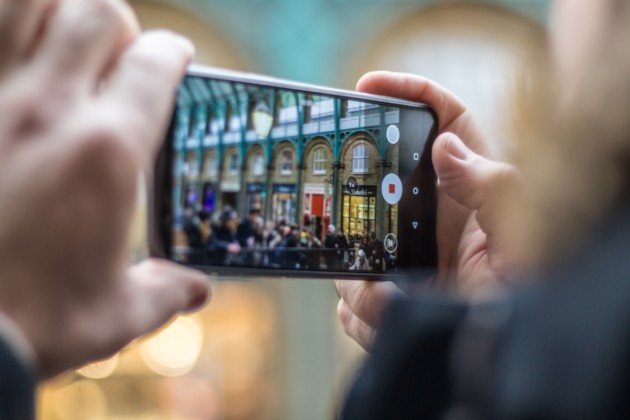 2018 saw a slew of excellent smartphones battling against each other to prove they were the best. Once is not custom, in the high end, the photo was one of the main battlefields – which is not necessarily the case for devices aiming for the best performance / price ratio. And if it is quite easy to distinguish a good photo from a bad photo, it is generally much more difficult to compare two good shots of the same scene taken with two different cameras.
Yes, because when taking a photo with a smartphone, software processing plays an extremely important role. However, some manufacturers prefer to respect the atmosphere captured as much as possible by altering it as little as possible, while others are more in line with the logic of Instagram-type social networks and want to sublimate what you see so that the shot is more beautiful, as pleasant to look at as possible — and therefore more shareable.
So there are two schools and we would like to know which one you belong to. That's why, this week, we'd like to know: Are you more photo realistic or Instagram photo?
Loading
Are you more photo realistic or Instagram photo?
Thank you for voting. You have already voted for this poll. Please select an answer.
I prefer realistic photos
I prefer photos to share on Instagram
I use Pro mode on my smartphone
Vote ShowHide
The survey module may cause problems on the Ifastrecovery application, we invite you to vote from a web browser.
It's better when it slides!
Last week, our survey focused on the design of our smartphones. If no one has failed to notice that the notches have invaded a good part of the models in this year 2018, we will also note the fact that some manufacturers have tried to innovate by integrating a camera that slides to avoid the hassle of a notch.
Based on this premise, we wanted to know if this new format appealed to you or if you still preferred a smartphone with a notch. This question aroused the interest of more than 2000 readers.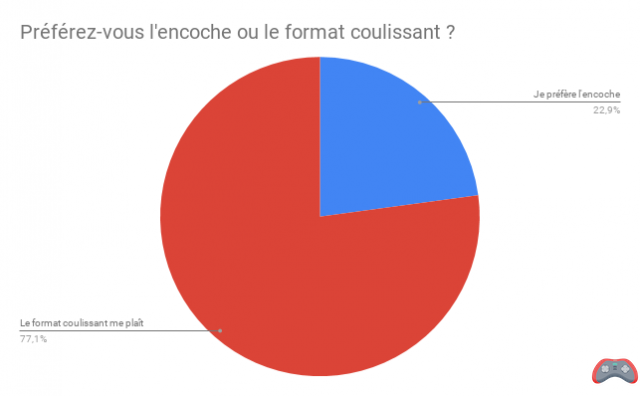 The victory is unanimous! 77,1% of you answered that you liked the sliding format more than the notch. It must be said that the Oppo Find X or the Xiaomi Mi Mix 3 indeed benefit from a look with a "wow" effect with a screen that covers the entire front face. Opposite, only 22,9% of participants indicated that they liked the notch.
Tastes and colors, blablabla, you know the saying. See you next week !