Assassin's Creed 2 has undergone a "dusting" on Xbox One and Playstation 4 on the occasion of the release of Assassin's Creed The Ezio Collection. But according to the first images of the game, we sometimes see improvements, of course, but also real graphic rollbacks. Some characters and textures indeed lose all realism in passing.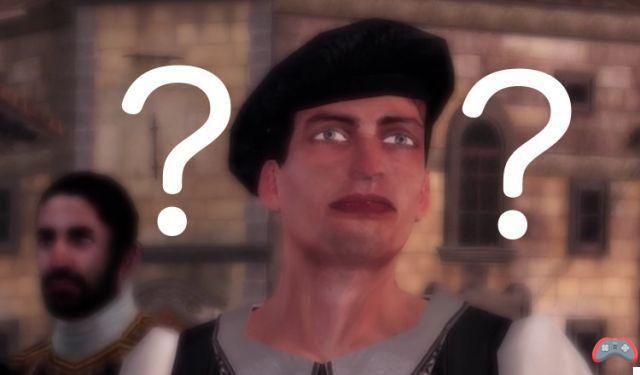 Did Assassin's Creed 2 really need editing? On November 15, Ubisoft released Assassin's Creed The Ezio Collection on Xbox One and Playstation 4. A bundle that contains Assassin's Creed 2, Brotherhood and Revelations plus all DLC. Ubisoft then promised us "improved graphics" for the Xbox One and Playstation 4. Well, our colleagues from Polygon made a comparative video.
And if we recognize improvements, sometimes the first thing that jumps out is that the power of chiaroscuro so characteristic of the game world loses its luster. Especially some textures and characters no longer seem realistic at all. Completely ridiculous! In short, it is to wonder what was the original intention of the developers in this remastering which seems a little fast.
Without using the word massacre taken up by many fans of the game. The video you are about to see compares the "original" backward compatible version of Assassin's Creed originally released on Xbox 360, and played on a One. With this astonishing remaster that would almost hurt the eyes: too intense colors, fading penumbra, and especially these faces... at the antipodes of the original game.
To read : Assassin's Creed the movie, a stuntman takes the leap of faith from 40 meters!
Notably, Erzio's normally tanned skin turns mottled pink in what appears to be an attempt to give the whole thing some texture. Especially since the faces of the other characters do without, as you will see, comments:
The editorial advises you:
Assassin's Creed Valhalla: history, gameplay, all about Ubisoft's latest game
Assassin's Creed 2021: release date, era, gameplay, discover the first leaks
A Zelda fan had the idea to recreate the map from The Legend of Zelda in LEGO. He used 25 small colored bricks to reproduce the map… Mexican cartels use online games to approach young people and recruit them as drug couriers. One of the games that serve as a recruitment platform is GTA…Microsoft has confirmed that 000 million players have had fun on Halo Infinite while 20 million have played Forza Horizon 18. These are impressive numbers that…Wordle or Sutom en Spain is an online word game that looks simple at first glance, but is hugely successful around the world with millions of players.…