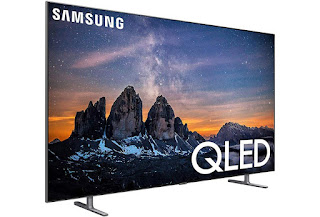 One of the biggest concerns at the time of
purchase of a new Smart TV
it is not the technology used for the screen or the resolution,
but the operating system it has
.
In fact, all Smart TVs include an operating system similar to that of a PC or smartphone, which acts as a basis for installing applications, offers the possibility of connecting to the internet to view and view video content from websites, as if we were on your computer or on our tablet.
The problem with Smart TVs lies right here: we have to choose a TV with a well-supported operating system and frequent app updates, so that we can keep up with the times and with new multimedia features.
In this guide we will show you what they are
the best operating systems for Smart TVs for each manufacturer
, so you can only choose the supported systems and on which we can find the official apps of YouTube, Netflix and others. If we want to know the other features to check before buying a smart TV, we recommend that you read our guide on
What does Smart TV mean, what are the advantages and disadvantages
.
ALSO READ:
Best apps for Smart TV Samsung, LG and Android
LG webOS
One of the fastest and most practical operating systems for Smart TVs is definitely
webOS
, provided on all Smart TVs manufactured by LG.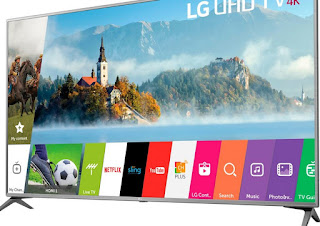 With it we get
a very intuitive and easy to use interface
, with all the apps available in overpress as we continue to see the underlying content. With this operating system we can start the most popular apps at maximum speed (many are already pre-installed), install new apps from the LG Content Store (where new apps are regularly added), move those already present and uninstall those we no longer use, using the buttons on the remote control. Being based on Linux it offers a
good support for all kinds of Bluetooth keyboard
, so you can quickly write in the internal web browser or in the apps that require the entry of access data.
In the latest versions of the system we find integrated with the voice commands of Alexa and Google Home, so as to extend its control even in your favorite home automation platform (we can turn it on and off with the voice assistant, as well as open apps and contents only with the voice).
The best LG Smart TVs with webOS are:
LG NanoCell TV (from 500 €)
LG UHD TV 43UN71006LB.APID 43 "(for 400 €)
LG OLED TV AI ThinQ 55 "(from 1000 €)
ALSO READ:
NanoCell vs. OLED: which TV screen looks best?
Samsung Tizen OS
Another very good operating system for modern Smart TVs is
Tizen OS
, developed by Samsung for all its modern televisions.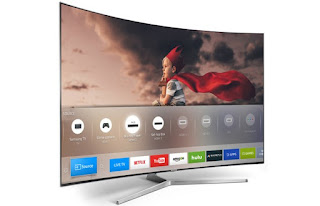 With this operating system we have native support for numerous very famous multimedia apps (YouTube, Netflix, Amazon Prime Video etc.) and we can install others from the integrated store (also very updated). Being also based on Linux, it offers good support for all types of Bluetooth keyboards and USB peripherals, so that you can effectively manage writing in the browser and in the apps that require it.
In the latest versions of the operating system we find the voice commands of Alexa and Google Home, excellent for managing the TV and opening apps and contents without having to touch the remote control.
We can try to look at Amazon, if only to compare the characteristics of the best
Samsung Smart TV
with Tizen OS.
Android TV (Philips, Sharp, Sony)
The rapidly growing platform in the field of operating systems for Smart TVs is
Android TV
o
Google TV
, currently supported on the latest generation Philips, Sharp and Sony TVs.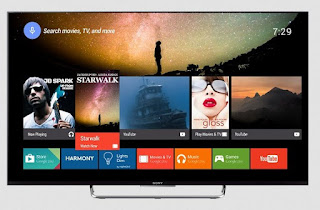 With this operating system we will have all the advantages of an Android smartphone but with a much more intuitive and comfortable interface to use with the remote control. Currently all the most famous multimedia apps are supported, we can start a voice search on Google, activate the interface with the Google Home assistant in the house, control the phone interface from any Android smartphone and receive Google Cast streams without the need to use a Chromecast (these TVs are displayed on the local network as ready-to-use Chromecasts).
Currently the best Smart TVs with Android TV are:
Sharp Android TV
Philips AndroidTV
Sony Bravia Android TV
Sony KD75XH8096PBAEP, 75" Android TV
Smart TV VIDAA Hisense
Per finire, la Hisense, un marchio in grande espansione anche in el paese, equipaggia i suoi televisori con il sistema operativo VIDAA, aggiornandolo a nuove versioni ogni anno. VIDAA ha una grafica molto comoda da usare, con le app già installate e pronte all'uso. ed un facile accesso ai contenuti di Sport, Arte, Musica e tanti contenuti gratuiti in streaming. Il problema di Hisense è che non ci sono tutte le applicazioni che, per esempio, possiamo installare su un Android TV o un LG, ma comunque se utilizziamo i soliti servizi di streaming non avremo problemi.
also the
TV Smart di Hisense
you can look at them on Amazon and since they are among the best sellers there are a lot of feedback from users that help in choosing.
Conclusions
If we have to choose a new Smart TV, let's make sure that it has one of the operating systems reported in this guide, so as to be absolutely sure of always finding the app we want, without having to use external devices such as TV Box or dongle. They are also present on the market
Smart TV with "smooth" Android
, but it will rarely be as smooth and snappy as one of the TVs certified to run Android TV, the version optimized directly from Google. We avoid any unknown operating system, as we will hardly find the apps we need on it.
If we don't want to buy a new Smart TV
, we can always turn a simple TV into a Smart TV using a Chromecast or an Amazon Fire TV Stick, as detailed in the
Chromecast guide with 16 tricks and applications to use it to the fullest
and in
Amazon Fire TV Stick guide with hidden tricks, apps and features
.
If we have an iPhone or an iPad, we can integrate AirPlay on any TV by equipping ourselves with an Apple TV, as seen in our article
When the Apple TV 4K is worth it: strengths and weaknesses
.
ALSO READ:
Guide to the cheapest Smart TVs (less than 400 €)