Spam is a major concern for any Internet user. There is no question of using your professional or personal email address to subscribe to any service on the web. Hence the usefulness of using a disposable email address when necessary. We are going to present you five effective solutions to obtain a temporary email address for free.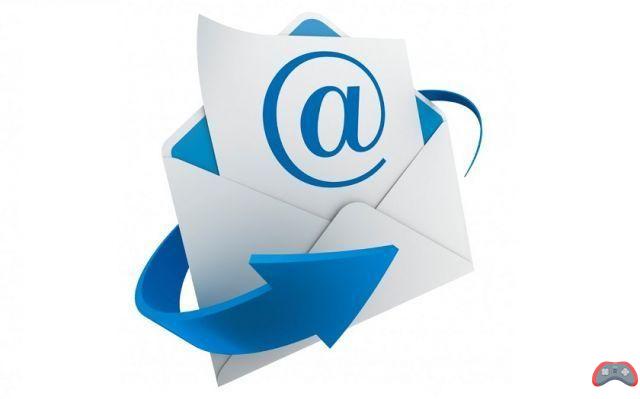 Virtually all web services require an email address. It is clear that using your private address is not a good idea for most online services. Between spam and disclosure of personal data, the risks are great. To circumvent them, it is possible to create a disposable email address for all temporary and lesser needs.
Several services allow you to obtain a disposable email address for free. The possibilities offered vary from one platform to another. Some allow you to obtain a disposable address in a few seconds without prior registration, others do not. The maximum period of validity also varies from one service to another. Here are the 5 best sites to create a temporary address.
Yopmail.com
It is one of the most popular and it is also Spanish. Yopmail is an intuitive service for quickly creating a disposable email address. It does not require any prior registration. Messages received in the inbox with the temporary address are kept for a maximum of 8 days. All addresses must end with @yopmail.com.
Disposable.org
Another disposable email address creation service as its name suggests. But its operation differs from that of Yopmail in the sense that you need to enter a valid email address. A disposable.org then allows you to obtain a temporary address for your online registration needs within a time limit ranging from one hour to one month.
The platform does not offer an email box, but forwards all emails received on the fake address to your valid address. At the end of the chosen validity period, the false address is automatically deleted. In other words, no more email will be transferred to the valid email address entered at the start.
10minutemail.net
As its name suggests, this service allows you to obtain a disposable email address for a period of 10 minutes. You want to answer a survey, test an online service, 10minutemail.net offers you a free address that self-destructs in 10 minutes. Just go to the site and you don't have to do anything else except copy the automatically generated fake address. An inbox is offered on the same page.
All you have to do is update it in case you are waiting for a validation email following registration. And if 10 minutes seems insufficient to you, it is possible to request 10 additional ones, up to 10 times for a total duration of 100 minutes.
Fakemailgenerator.com
A very popular site that allows you to choose between several domain names. Once on the site, type the identifier of the address and choose a domain name then click on the COPY button. Use the disposable address to register on any site. Received messages are displayed in an inbox on the site's home page.
Maliator.com
Create a temporary email address with this efficient service that requires no account creation or password. Fill in the identifier of your choice and an address with the @mailigator domain is automatically generated. You are redirected to the inbox. Note that the emails received via the disposable address are not private and that the messages are automatically deleted after a few hours.
The editorial advises you:
Gmail: how to block (and unblock) an email address
Ipconfig: how to find out your local IP address and MAC address on Windows
The ability to speed up or slow down a video on YouTube can be very useful. It was possible to do this in the web version of the platform for a while…Facebook allows you to deactivate the automatic playback of videos in your news feed. It's very simple, even if the path is not obvious to anyone who has never seen it...Google Chrome includes a reading mode that allows you to consult a page in optimal conditions. The functionality, however, is hidden in the bowels of the browser. In this tutorial,…It is easy to know if a contact has blocked you on WhatsApp, but some indicators can also trick you into believing it unfairly. So how do you know...