Facebook will soon allow you to add music tracks to your photos and videos, the famous social network reveals. Starting next week, a handful of members will be able to easily integrate a soundtrack to the photos and videos they want to upload to Facebook in their Stories or on their wall. We explain how it works.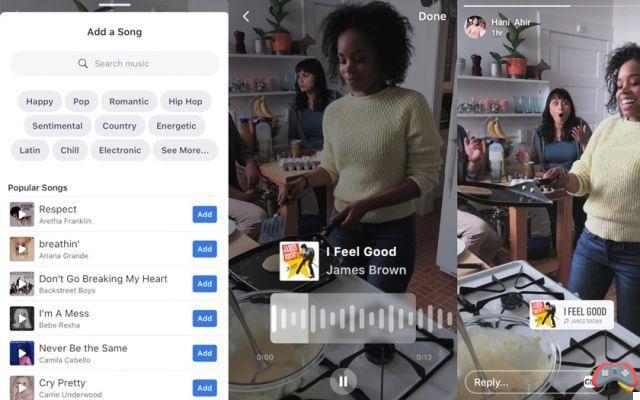 "Adding music to your Stories isn't just about sharing what you listen to - it helps add context and express yourself creatively. We are now starting to test this new option, "explains Maya Patterson, product designer at Facebook, to our colleagues at Engadget. The manager did not specify when this option will be offered to all users.
Facebook will soon let you add soundtracks to photos and photos you post
Facebook had already mentioned the arrival of a similar option in May 2018 during the deployment of Lip Sync Live, a feature that allows you to make videos in karaoke mode on your favorite songs. Once again, Mark Zuckerberg's social network is very much inspired by Snapchat, the favorite platform for 18/25 year olds. How this new option works In any case looks very simple, as always with the social network.
Open the Facebook app
Upload a photo or video or take one via the Facebook camera
Tap the stickers icon
Choose the stickers with the music icon
Select a playlist of songs, or the song, that you want to add to your content
Once it's done, Facebook will load the requested songs.
You can also select a song from the music track
Your friends will see the title and artist of the music via a sticker on your computer