In order to avoid any inappropriate interaction between adults and minors, Instagram is rolling out new features from Tuesday to strengthen the protection of the youngest users and better secure their account.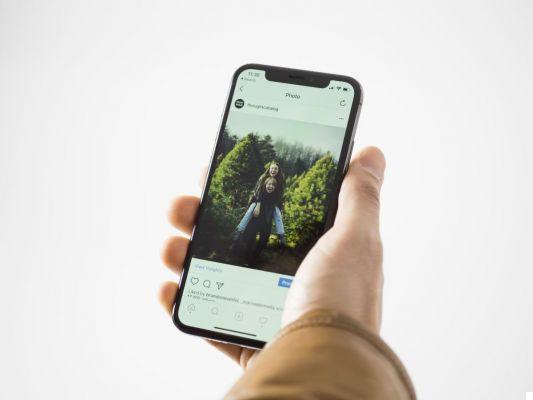 Source : Unsplash
Instagram is certainly only authorized from the age of 13, but minors are numerous on the photo-sharing social network. And the platform understood that it was important to take all the protections to reinforce their security in the exchanges, for lack of being able to truly verify the age of each one.
After taking action against harassment, better moderating comments or making arrangements to report accounts, Instagram is adding new features to prevent unwanted interactions from younger users. A watchword: "guarantee a benevolent and positive experience".
Encourage private account
For this, the social network property of Facebook facilitates the switch to a private account, and this, upon registration. The virtues of such a configuration and the different parameters are thus better explained for more security and peace of mind.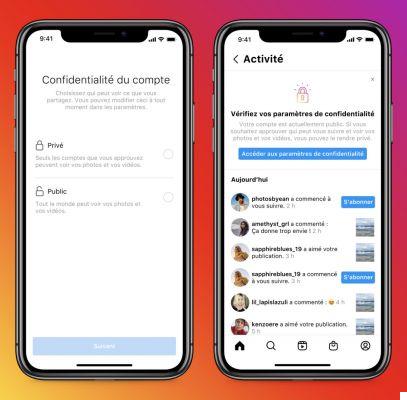 Instagram wants to encourage young people to create a private account // Source: Instagram
If the teenager does not choose to create his account in private, Instagram will return to the charge regularly using notifications to remind him of all the benefits. Additional privacy settings may be added soon to enhance the security of their accounts.
Sending messages blocked
Another feature aims to prevent adults from messaging unfollowing users under 18. A notification is then sent to the adult indicating that he cannot interact with a minor.
It is the platform's machine learning technology that will detect this type of interaction by predicting the age of each interlocutor between the age given at registration and the assumed one, all without accessing messaging, promises the service.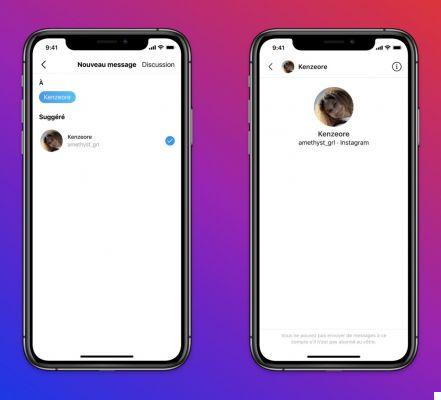 Direct messaging is more secure // Source: Instagram
It will also be able in the coming weeks to spot an adult with suspicious behavior and limit its visibility in the "user suggestions" with the youngest, whether on Instagram, Reels or Explore. But their comments may also be hidden from public publications by teenagers.
Teenagers warned to be more vigilant
Launched initially in the United States, "Safety Notices" will encourage young Instagrammers to be vigilant in their interactions with adults by sending them safety recommendations in their Direct messages. These messages will signal that an adult trying to communicate with them is behaving suspiciously. The user can then choose to end the conversation, block the interlocutor, report him…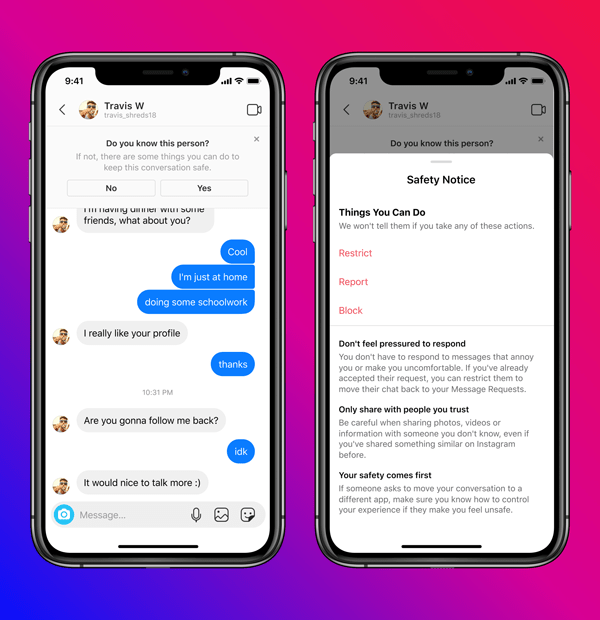 It will be easier to block or report a suspicious adult account // Source: Instagram
The social network can thus identify an adult who would send a large number of messages and requests for connections to users under the age of 18.
In Spain, Instagram is trying to support parents and help them support their children in using the platform with the design of a guide made available to them.