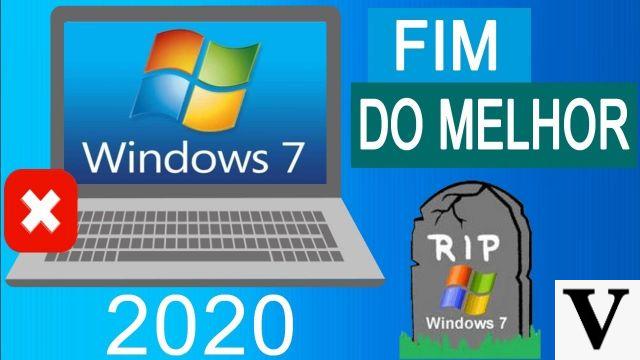 If you still use Windows 7 write down this date: January 14 2020. It is the day that Microsoft will stop offering support for this operating system and will also stop release updates and security patches. In a nutshell, in a year Microsoft will stop supporting Win 7. What about the millions of PCs and notebooks that still use this version of Windows around the world?
The hard choice that users of Windows XP had to make in 2014, when Microsoft stopped supporting that version of its operating system, is re-proposed: either upgrade to a later version of the OS, or risk expose your computer to hundreds of new vulnerabilities. Because if Microsoft doesn't update Windows, every new security hole discovered by hackers remains open and nobody closes it. When the Redmond company left XP users "uncovered", however, they were far fewer than the current Win 7 users: 24% of the total number of computers with Windows, against 35% represented by those who still have Windows 7 installed today. .
Windows 7, because Microsoft stops supporting it
However, after the recent and serious problems brought about by the October update of Windows 10, there are many who would not leave Windows 7 in favor of his successor. The alternative, excluding that of finding yourself with a system constantly at risk hacker attack, is to pay Microsoft for the technical support extension service. But it is a very expensive service and dedicated only to large companies and public administrations. And, in any case, it does not solve another problem: with the end of official Microsoft support for Windows 7, many software producers will also stop supporting old versions of their applications compatible with that operating system.
The good thing is, there's still a year left to decide whether to upgrade to Windows 10 or continue using Windows 7 at your own risk. During these twelve months Microsoft could make us change our minds, solving the problems brought about by the recent update and presenting new updates that work smoothly. In any case, for those in possession of one officially licensed of Win 7, the update to Windows 10 remains free and is the choice advocated by Microsoft itself. Net of the recent problems of the October Update, in fact, Win 10 is a robust operating system, which works quite well with the latest hardware and has more advanced features than 7. Those who really do not want to use it, instead, can also opt for a more drastic choice: buy a Mac or Chromebook and say goodbye to Microsoft
Goodbye Windows 7: end of support in January 2020