Google Docs is an online word processing tool that has grown in popularity in recent years. Whether you are a new user or Google Docs is one of your daily tools, the app has many great features you might not know existed that could enrich your user experience.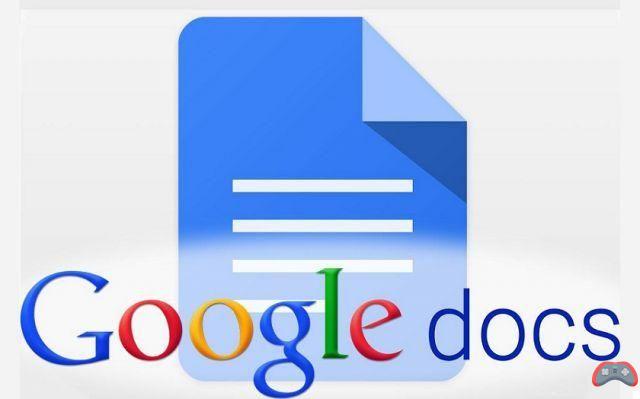 Slowly but surely, Google Docs is imposing itself in usage and constitutes a good alternative to Microsoft Word. It has the advantage of being accessible directly in the Cloud, which facilitates online backups without fear of losing data, but also file sharing and collaboration between several users. Features that make it a popular tool within companies.
Google Docs has many features, some lesser known than others. Here are 10 that will help improve your experience.
Dictate text instead of typing
Google Docs has a voice input feature that allows the user to enter text without having to type it on the keyboard. To use it, just go to Tools > Voice input. Tap the microphone that appears on the screen to dictate text. You can also send voice commands like erase [word], underline [word], etc.
Create a table of contents
You have a structured document and want to create a table of contents in Google Docs. It's possible ! To do this :
Open a document in Google Docs on a computer.
Position yourself where you want to put the table of contents.
Then click Insertion > Contents.
Choose the shape you want the table of contents to have and you're done.
Remove formatting
If you've ever pasted text into a Google Docs, you've probably run into issues formatting or formatting text that differs from the rest of the document. To remove any layout, go to Size from the toolbar and click remove formatting. The selection automatically adapts to the rest of the document.
See who modified a document
In case you use Google Docs in team or share documents with other people. You can track changes made to a file, as well as who made them. To do this, click File > Version history > View version history. In the sidebar that appears, you have the changes made recently and who made them.
Tag someone in the comments
It is possible with Google Docs to add comments to a selection of text in order to give indications or specific information to one of the people who are also involved in the document. The latter will receive a notification by email and will access the comment once on the document.
To add a comment, select some text and tap the icon with a "+" that appears on the right, on the edge of the document. Start by writing your comment in the input field, then type a "+" which automatically opens the list of your contacts. Select one or more among them and send.
Add signature
In Google Docs, you can add a signature to your documents that require it. To do this, go to the tab Insertion then select the option Drawing > New. From here you can insert a signature which can be an image. It is also possible to draw shapes using the tools provided.
Quickly look up the definition of a word
Not sure what a word means? From Google Docs, you can directly access the definitions. It's very simple: you just have to select the word in question and use the key combination Ctrl+Shift(or Shift)+Y. A small window opens on the right with the definition of the word.
Automatically replace words
Automatically replacing words can have a double purpose: the first concerns the automatic correction of certain typing errors, the second consists of putting shortcuts to quickly enter certain words. For example: you can put automatic replace "Mrs" by Mrs, "Mr" by Mr, etc. To do this, go to Tools > Preferences. Enter the words to replace and what you want to replace them with and validate.
The ability to speed up or slow down a video on YouTube can be very useful. It was possible to do this in the web version of the platform for a while...Google Chrome includes a reading mode that allows you to consult a page in optimal conditions. The functionality, however, is hidden in the bowels of the browser. In this tutorial,…Google Chrome records everything you do while browsing the web. If you want to browse without leaving traces, here's how to clean up your browsing history. The Messages application on Android offers you the possibility of sending SMS, MMS and also RCS chats from a PC or Mac. To use this feature, just…