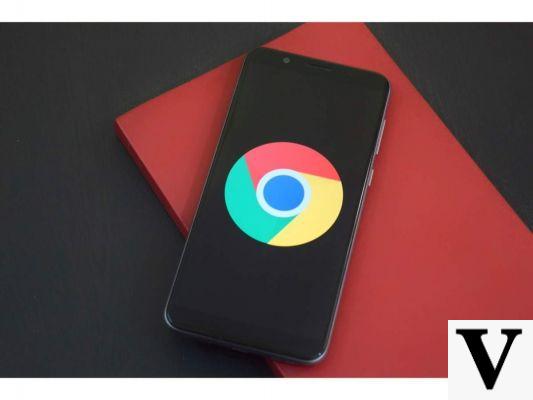 Google would be about to present a feature capable of compete al AirDrop file sharing system from Apple. Functionality that, in reality, has been in the works for some time on Android but that Google will probably soon enhance and officially present.
The function is called Nearby Share (formerly Fast Share, formerly Android Beam) and allows fast file sharing between two devices. The novelty is that it will not be possible to share documents only with other Android devices, but also with Windows, Linux, macOS, and Chrome OS devices. All this will be possible because the functionality will be inserted in the Chrome code and, consequently, it can be used on all operating systems for which there is a version of Chrome. When he'll come? Apparently very soon according to the latest leaks from India.
It's already in Chrome Canary
ChromeStory Indian blogger Dinsan Francis discovered that the Nearby Share functionality is already available in the Chromebook settings with the Canary version of Chrome, the one intended for beta testers that includes the latest tools that are not yet ready to be released definitively. But they are already quite developed and, in fact, Google is starting to let its users test them. A second hypothesis, which doesn't actually conflict with the first, is that Google wants introduce this new feature in Android 11.
Nearby Share: how it works
Nearby Share will be practically identical to Apple AirDrop, with the difference that it will be practically universal and not strictly tied to the Android operating system. Most likely the connection used to share files will be mainly Bluetooth (with NFC), but it may be possible to use Neaby Sharing also via Wi-Fi connection or mobile data.
The competition
If Google really releases the new it works Nearby Sharing, and it will do it with this definitive name, then users will have to be very careful about the names: on Windows 10, in fact, there is a practically identical functionality and with an identical name, that is Nearby Sharing (in cittàn Sharing in proximity). The Microsoft competitor of AirDrop also works in a similar way, taking advantage of Wi-Fi or Bluetooth connections, and can be activated directly from the notification area in the lower right part of the screen. Finally, sharing with nearby devices is already a (proprietary) feature of many smartphones from Oppo, Realme, OnePlus, Vivo, Xiaomi.
Google launches AirDrop rival: coming to Mac, Windows 10 and Linux