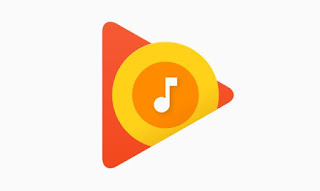 Almost every Android smartphone comes pre-installed with the Google Play Music app, a very unique music on demand service that to many people might seem like nothing more than an Apple Music-like app.
Actually this
Play Music
it is much more and it is possible
use for free on Android and also on iPhone
in a very productive way, as you would not expect, thanks to unique and very advantageous hidden functions.
In fact, if it is true that the store is very similar to iTunes while the subscription streaming service is very similar to Spotify, there is a whole part of Google Play Music that can be used for free and which represents the best way to manage the own music collection, shared between PC and mobile.
In practice, by uploading the music to Google Play Music from your PC, you can then listen to it, even offline, from your smartphone without paying a Euro.
UPDATE:
Google Music is replaced by Youtube Music
. Reference to the guide for
Upload Music from PC to Youtube Music to keep your collection online
First of all, if not yet installed, you can use Google Play Music as an app on Android smartphones and tablets, on iPhone and iPad and also from PC by connecting to
sito Play Music
by logging in with your Google account.
Upload music from your PC
The best and unique feature of Play Music is its ability to stream our PC songs online, via website or app on Android and iPhone.
The great thing is that this possibility is free for up to 50.000 songs that can be saved in the Google Music cloud space.
To upload music from your PC to Google Music and keep it always available any PC or smartphone you use, you need to download and install the Music Manager program on the computer where we have our mp3 files or, if you use Chrome as a browser, directly from the browser using the extension Google Play Music.
Through the Google Music Manager program, you scan the folders where we have stored the songs in our collection and start uploading them online to your Google account.
This upload, depending on the number of files we have and the bandwidth speed, can take many days, so it takes patience before it ends, leaving the music Manager active every day we turn on the computer.
Once finished, however, here's the magic: all the music will be freely listenable in streaming or downloadable from PC, Android and iPhone without having to pay anything.
Note that songs purchased from the Google Play Music store do not count towards the limit of 50.000 songs that can be kept online for free.
Download music with Google Play Music offline mode
The offline mode allows you to listen to the songs saved by your smartphone without internet connection, by downloading them to the memory of your mobile.
To use offline mode, open the app on your Android or iPhone, go to the main menu by pressing the top left button and turn on the "Downloaded music only" switch.
To download a song or an entire album, go to the main screen called "Listen Now", select an album and tap the download icon, the one with the down arrow.
If you want to make all the added music available offline, you can go to the main menu, then in Settings, scroll down and find in the Download section the option for automatic music download.
The Play Music app will automatically download the available songs up to a maximum of 1 GB of phone memory space.
NOTE: The option that is enabled by default in the settings
caches songs that have already been streamed
, which automatically become available for offline listening.
When you switch to "downloaded music only" mode you may notice a playlist made up of cached music only.
Also in the settings you can clear the cache.
Data saving in streaming
As for listening to streaming music, in the Settings of the Play Music application you can activate the option to lower the quality on the mobile network, which at the cost of less clear listening, allows you to save a lot of network bandwidth.
Equalizer
(Android solo)
Speaking of audio quality, you can use an efficient equalizer to improve listening to music.
This Equalizer is found in the Settings menu.
Music management and automatic mixes
The free version of Google Play Music allows you to play as you like with music loaded from your computer.
Starting with each song, you can tap the menu button to create instant mixes, i.e. playlists of songs similar to the one chosen.
You can also create your own playlists and save them to listen to them whenever you want.
Besides that, Play Music automatically organizes all available songs according to genre, artist, album so that you can easily find any song.
While playing a song, you can touch and drag the mini player up to vote how much we like (the judgment will affect future instant mixes) and tapping the small button at the top to watch the play queue , i.e. the next songs that are played by the app.
In the Play Music settings you can also activate the Sleep timer, to turn off the music after a certain period of time, perfect for when you want to fall asleep.
The Charts section always refers to the subscription which costs 10 Euros per month and allows you to stream the various automatic playlists and new releases.
However, it is different
Music store on Google Play
where you can look at album titles and songs by charts or genres and where you can buy the various albums.
In this case it is not necessary to do any transfer or synchronization because the music is saved online in the Google Cloud and is always available.
If you want, without a doubt and legally, you can download it on your PC or listen to it offline from your mobile phone without the need for an internet connection.
ALSO READ:
App for better listening to Music on Android