What is 4G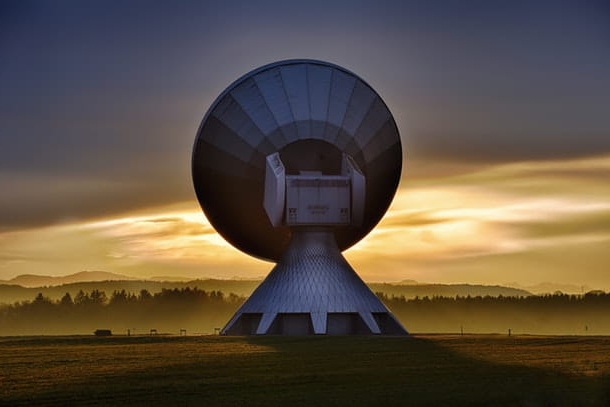 As I have already briefly mentioned at the opening of the post, the 4G is the name that denotes a technology for connecting to the Internet via a cellular network. To be more precise, 4G is a sort of abbreviation of "4th generation", and it is the next technology to connectivity 2G (GPRS/Edge) e 3G (UMTS/HSPA/HSPA+).
In this case, with 4G you go from a maximum speed of 42 Mbps in download, provided by HSPA + technology, at a minimum speed of 150 Mbps: you will agree with me that this is a truly remarkable leap in quality, with a connection quality that also allows you to enjoy streaming content (eg music or movies, just to name a few) without running into annoying slowdowns. This, of course, provided that the area from which you connect has the 4G coverage offered by the operator!
Generally speaking, 4G can work on different frequency bands (which can also vary according to the operator chosen for the connection): in the city, the frequency bands used by 4G / LTE networks are 800 MHz, 1600 MHz, 2000 MHz e 2600 MHz. Therefore, in order for your smartphone (or tablet) to be compatible with the 4G technology offered by the telephone operator, the device must include in its technical data sheet the possibility of exploiting the aforementioned bands.
In this regard, I advise you to pay particular attention to the purchase of smartphones from China, since the Chinese frequencies are different and the phone may not support those needed in Europe and in the city (first of all the now famous 20 band at 800MHz) . Always keep this detail in mind before buying a Chinese smartphone.
In addition, 4G / LTE also provides for a subdivision into categories: they differ from each other both in data exchange technology and in the frequency band used. In practice, this means that each category of LTE can reach a different maximum speed: below is a list of the currently most used ones.
LTE Cat. 4 - provides a maximum speed of 150 Mbps in download and 50 Mbps in upload.
LTE Cat. 5 - in this case, the maximum download speed is 300 Mbps, while the upload speed is 75 Mbps.
LTE Cat. 6 e 7 - the download speed is still 300 Mbps, while the upload can reach speeds of 50 and 150 Mbps respectively.
LTE Cat. 8 - in this case, the maximum download speed can reach up to 3000 Mbps, while the upload speed can reach 1500 Mbps.
LTE Cat. 9 e 10 - the download can reach up to 450 Mbps, while the upload reaches speeds of 50 and 100 Mbps respectively.
LTE Cat. 11 e 12 - these categories offer download speeds of 600 Mbps and, again, upload speeds of 50 and 100 Mbps respectively.
LTE Cat. 13 e 14 - offer maximum download speeds of 400 Mbps and upload speeds of 150 and 100 Mbps.
LTE Cat. 15 - it is currently the best connectivity in terms of quality: it offers download speeds of up to 4000 Mbps and upload speeds of up to 1500 Mbps.
LTE Cat. 16 - in this case, the download speed can reach 1000 Mbps, while the upload speed can reach 150 Mbps.
To be even more precise, 4G or "simple" LTE includes categories 4 and 5, while from Cat. 6 onwards we talk about LTE Advanced o 4G + (4G Plus): technically speaking, these categories are able to reach higher speeds by exploiting two different frequencies at the same time and combining the respective signals together.
To take advantage of LTE-A / 4G + connectivity, therefore, there is a need for both specific support from the telephone operator and that from the device in use: to be sure, make sure that the device's data sheet is specified. the wording LTE Advanced, 4G + or that the category of LTE supported is equal to or greater than 6.
To date, the most common categories are 4 and 6, however recent generation smartphones and tablets can also count on categories 9, 10, 12 and 16 (the latter is currently present on very few top of the range).
How to get 4G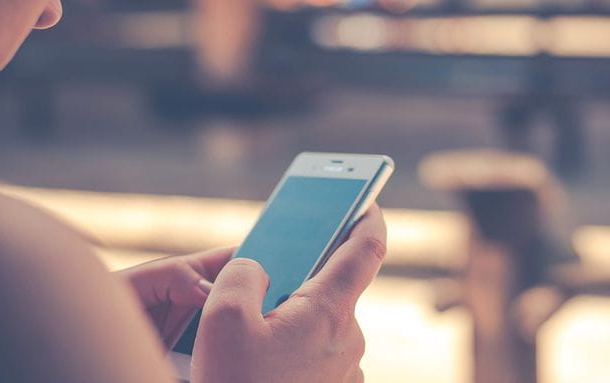 Now that you understand what 4G is and all the advantages it brings, it's time to understand how to use it in practice: first of all, what you need is that your smartphone (or tablet) is compatible with this type of technology, which you can easily verify by looking at its data sheet.
Secondly, it is necessary to subscribe to specific offers that include 4G: in general, all the new promotions made available by the major national operators (TIM, Vodafone, wind e Three) include 4G traffic, however I want to point out the ones that, to date, are the most convenient.
TIM Without Limits Silver - this rate offers unlimited calls, SMS for € 0.19 each and 2 GB of 4G Internet, for a price of 12 per month. More info here.
Vodafone Smart - it is a monthly plan that offers 500 minutes and 2GB of Internet in 4G at the cost of 10 per month. More info here.
Wind All Inclusive Unlimited online edition - includes unlimited calls, 500 SMS per month and 5 GB of Internet in 4G at the cost of 12 per month. More info here.
3 ALL-IN Prime - offers 1000 minutes, 1000 SMS and 10 GB of Internet in 4G per month, and it costs 7 euros per month. More info here.
Clearly, these are just some of the promotions made available by the various operators. If you are looking for a rechargeable or subscription 4G tariff made to measure for you, perhaps that includes more voice / SMS traffic or that only makes available the Internet (useful for a 4G Internet key or a tablet, for example), I recommend that you give take a look at the specific page on SOStariffe: you can choose from many other tariff plans and, if necessary, filter the offers according to your needs, using the handy box on the left.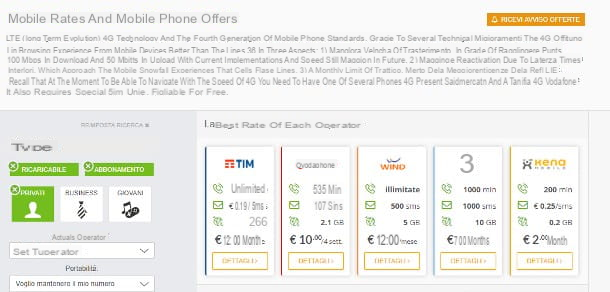 Furthermore, as I have already told you, to take full advantage of 4G connectivity, coverage needs to be available in the area where you reside, or that you usually frequent: to make sure of this, I recommend that you carry out the necessary checks using the dedicated pages. to control coverage of TIM, Vodafone, Wind and 3 cities.
If you need further clarification regarding the control of 4G coverage, I recommend that you refer to my guides relating to 4G TIM coverage, 4G Vodafone coverage, 4G Wind coverage and network coverage 3.
How to activate 4G on Android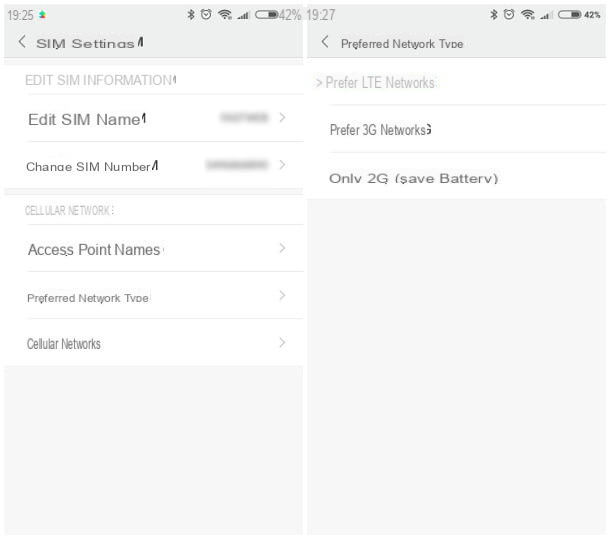 You have a compatible smartphone, you have subscribed to a cellular subscription with 4G connectivity and now you are looking forward to activate 4G on Android to take advantage of it? Don't worry, the operation is really simple and takes just a few seconds!
To get started, tap on the icon Settings placed on the home screen or in the Android drawer (the screen with the list of all the apps installed on the device), touch the items Other e Cellular networks (Or Other Networks> Mobile Networks or again, Schede SIM & Reti Mobili > [SIM Name]), tap on the option Preferred network type (o Preferred network type or simply, Favorite network) and tap the option LTE (Or 4G, Prefer LTE networks o Prefer 4G networks): after a few seconds, the smartphone will lose field and re-access the Internet using the 4G connection, as you will notice by looking at the network indicator at the top.
How to activate 4G on iPhone and iPad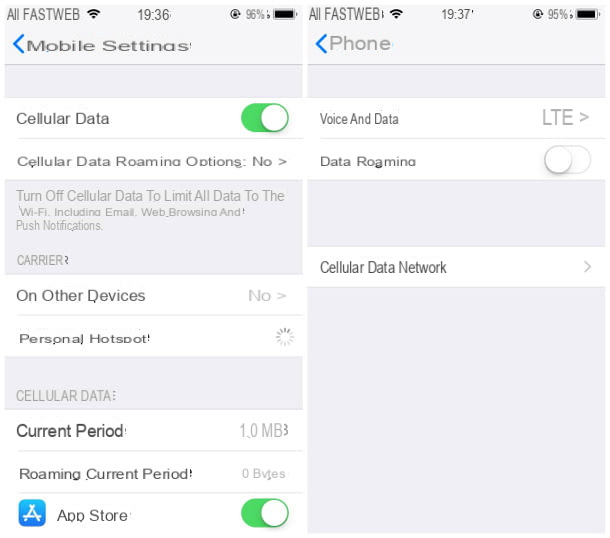 If you have a smartphone or a iPhone or iPad, this is the section of the tutorial that suits you best: I announce immediately that the 4G activation procedure on iOS is really simple, and will take you away no more than a few seconds!
To start, press the icon Settings located on the home screen (the gear icon), touch the item Mobile phone attached to the next screen, then presses on the item Cellular data options. At this point, access the section Voice and data with a tap and select the option LTE from the proposed list: after a few seconds, you will be able to browse using LTE connectivity.
Wait, you are telling me that the data plan you have signed up also includes the option Volta, but you just don't have the faintest idea what it is? In a nutshell, VoLTE is a technology that allows you to take advantage of the 4G network also to make "normal" calls: I told you about it in detail in my guide on how to disable Vo LTE.
How to activate 4G