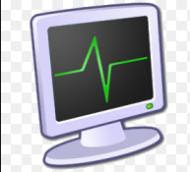 The CPU in a Windows computer runs at less than a third of its potential maximum speed at any given time.
This allows the PC to save energy when there is no need to have a computer at full power and to better distribute resources among the various applications.
If you wanted to
keep the CPU at 100%
or, as we would say in English, in "Full Throttle" mode (which means maximum efficiency), you have to configure an option in energy saving and use an external program.
ALSO READ:
No more Windows and CPU slowdowns at 100%
Then go to Control Panel -> Power Options -> Select High Performance and then go to Change Combination Settings.
In the window that appears, click on advanced settings, scroll down the list and expand where "Processor power saving" is written.
In Minimum level and Maximum level, always put 100%
and activate the system cooling criteria.
This is the general recommended setting on a desktop PC, but on a laptop you may prefer not to have a minimum CPU level equal to the maximum, at 100%.
If you use a combination of
balanced energy saving
and not at full power, the CPU remains underused unless called by some program.
Under these conditions, if you want
maximizing processor usage not for everything, but only for one program
, then you can use a small tool called
Fullthrottle Override
that allows
maximize CPU performance for a given program
which means using the maximum performance plan for one application only.
You can choose programs, such as Google Chrome or Firefox or a video game that uses a lot of system resources in order to take advantage of the CPU at full power.
After the download, run the installer and once finished, start using Fullthrottle right away without restarting Windows.
Press the right button of the mouse on the program icon near the clock on the Windows desktop and open the menu.
Fullthrottle has three modes: "Full Throttle", "Automatic" and "disabled" -
Full Throttle is Windows' high-performance power scheme.
Automatic is the standard way to increase or decrease performance depending on the use you make.
By clicking on Add Program, you can select the EXE file of the program you want to always be at maximum performance.
For Chrome, locate the chrome.exe file located in C: UserspomheyAppDataLocalGoogleChromeApplicationchrome.exe.
This is the most useful part of the program, which allows you to keep a low energy plan but give full power to the most used programs.
For an added program, you can enable or disable Full Throttle with one click.
Fullthrottle only works when started in Windows administrator mode.
When you exit the program, everything will automatically return to the energy plan chosen in the Control Panel.
It seems obvious to me that this program is useless if you choose a maximum performance plan as configured in the first part of the article.
FullThrottle has a different function than the CPU Priority system which instead serves to decide which program takes precedence in the use of resources.
In this regard, you can read the article on how
raise the priority of processes to increase CPU performance
, which can be done from the process task manager.
NOTE: In Windows 10, power throttling can be activated or deactivated using the energy plan slider that opens by clicking on the battery icon on the taskbar.
This is the function of
power limitation in Windows 10
.
ALSO READ:
Disable "Core Parking" to take full advantage of the CPU