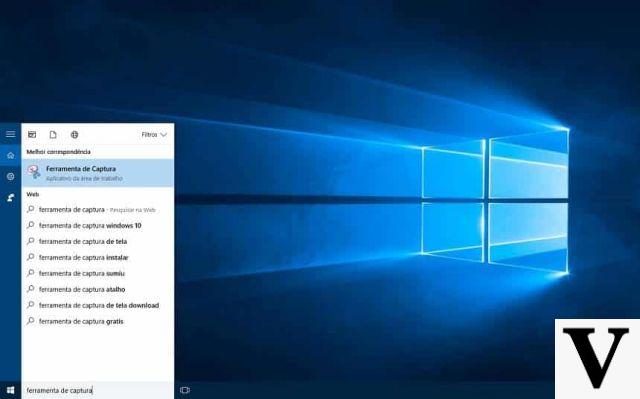 Make one screenshot of your PC screen with Windows 10 it is one of the simplest operations that exists. There are several ways to do this: using the keyboard just press at the same time i tasti Windows+Ctrl+Stamp to get an image of the whole screen. If we want one instead screenshot of only a portion of the screen, we can use the tool "Screen capture"present by default on all computers Windows 10.
But what if we need a screenshot that also shows a hidden portion of the screen? For example the image of an entire web page? In this case the matter becomes complicated and we need an ad hoc program that helps us to create a "collage" of multiple screenshots without having to use photo retouching software. Fortunately, there are several programs on the Internet that allow a take long screenshots to be used in presentations or to share with your work colleagues. Here you are the best programs to take screenshots on Windows 10.
Picpick
One of the best programs we can download for taking long screenshots on Windows 10 is PicPick. In addition to creating a collage of the different screenshots we have made, the program allows you to edit images and add arrows and texts. The software is free and can be downloaded directly from the manufacturer's website.
Snagit
Another very simple program to use is Snagit. In addition to allowing you to make screenshots lengthi, the software offers a very complete image editor and screen recording tool. Snagit is very useful for YouTubers who create tutorials and "How to" program is not free: to purchase the license it is necessary to spend around 50 euros.
Take screenshots of web pages
If we need to do a screenshot of a web page, it is preferable to use a browser extension rather than a program. Also in this case there is no shortage of alternatives: we offer you the two best extensions for Firefox and Chrome.
Full Page Screen Capture. As you can guess from the name, l'add-on "Full Page Screen Capture"allows you to do it screenshot of an entire web page and save it on your computer. You can choose the image format and share it with your co-workers. The extension is available for Chrome.
Page Screenshot. If you use Firefox, the extension for you is Page Screenshot. It allows you to choose the image quality and the final format. Very simple to use and can be downloaded for free.
How to take long screenshots on Windows 10 PCs